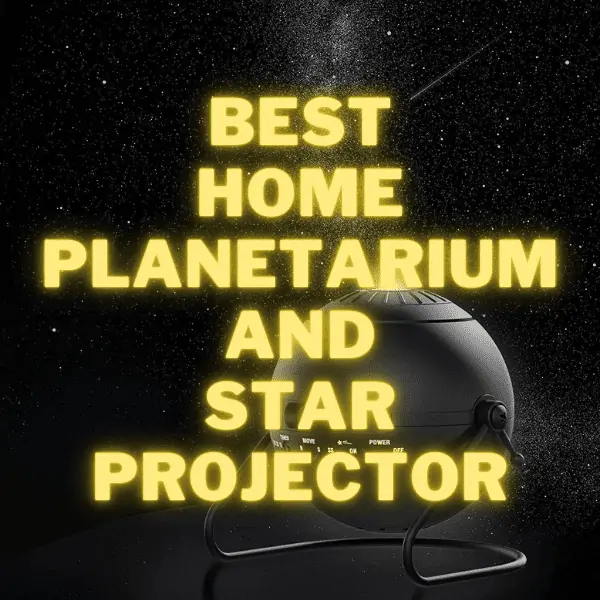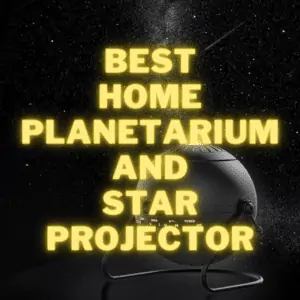 Are you looking for the best home planetariums and star projectors in 2023?
Then we've got you covered. 🙂
We've prepared the best home planetarium for adults, kids and for various price points. You will also learn
What are start projectors and home planetariums?
What are the different types of star projectors?
What makes a good star projector?
Our top 5 tested home planetariums
What is the most realistic home planetarium available
Below is the navigation within this article. It will follow you around the right side of the screen so you can easily jump within the article without scrolling.
Comparison Table with All Planetariums
Even though most large cities almost anywhere in the country, in most states, have planetariums, and you might even have gone to one yourself, imagine having your own home planetarium! You and members of your family can turn these products into learning experiences. They are far more interactive than the newspaper star maps from your youth. Everyone can enjoy learning about constellations, planets and other spectacular stellular phenomena.
And then, there is the possibility to just employ these magnificent projections as a relaxation tool. Imagine coming home from a stressful day away. Eat a light dinner, have a fresh and crawl between the sheets while listening to brain wave music as you drift off into the universe. This is not a dream. This is a dream made real. Not only real, but accessible!
Below are out top recommendations from all the products available on the market. (the list is updated regularly)
Top 5 Star Projectors and Home Planetariums
SEGA FLUX – Best Overall Planetarium For Adults
If you are looking for some of the most realistic star projector and home planetarium, look no further. The SEGA Flux is what you are looking for.
Sega Toys Homestar Flux (Satin Black) Home Planetarium Star Projector
Project 60,000 twinkling high definition stars onto your rooms ceiling or wall
Christmas 2021: Order till Friday December 17 and usually receive in time.
Leading brand with 5-watt warm white LED technology
Advanced multilevel glass lenses for brilliant projection
Quiet disc rotation, USB cable, 2 discs included and more than 30 optional star discs and all new scenic disc motives available for purchase
Sega Homestar Original Home Planetarium (Second Best Option)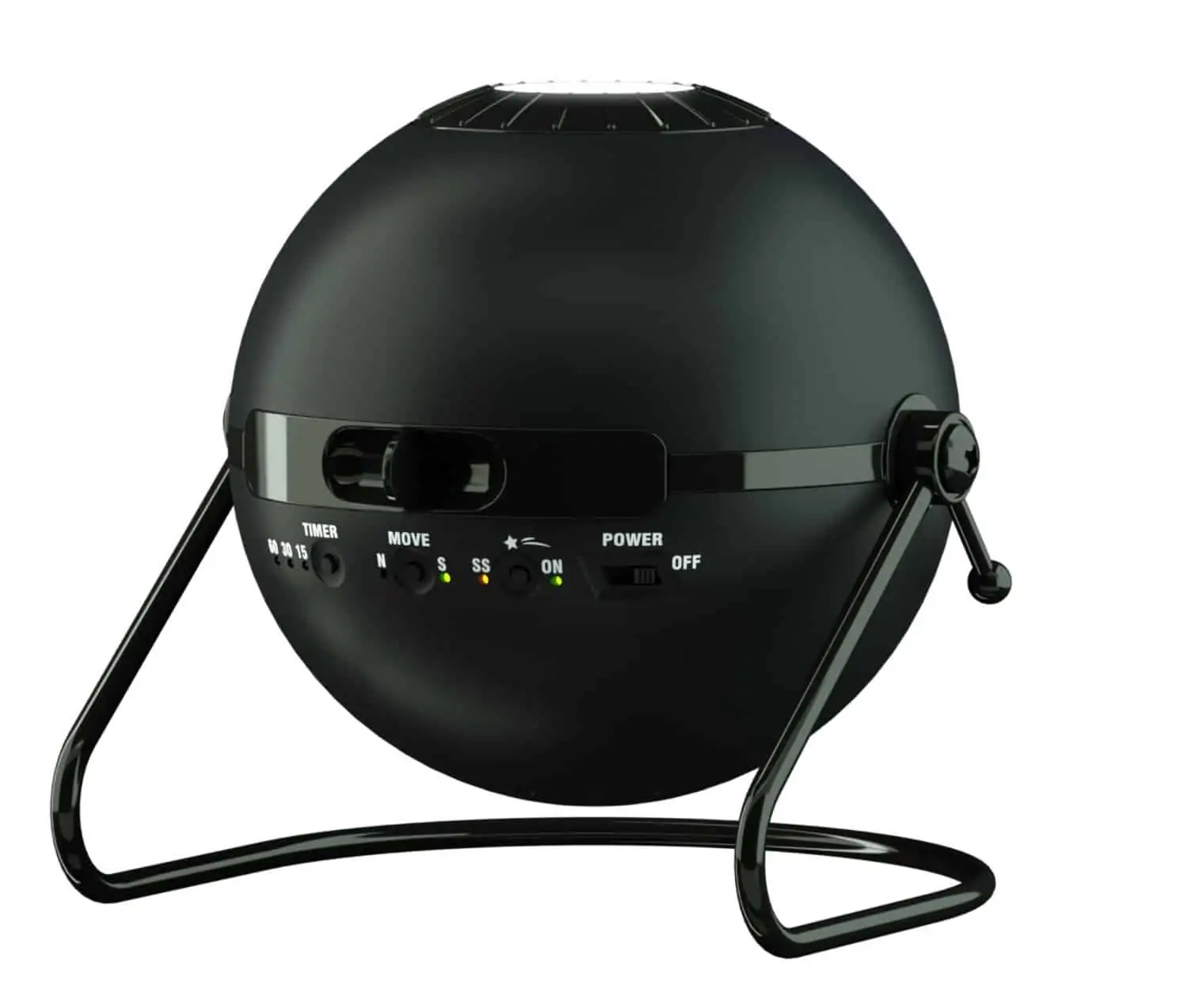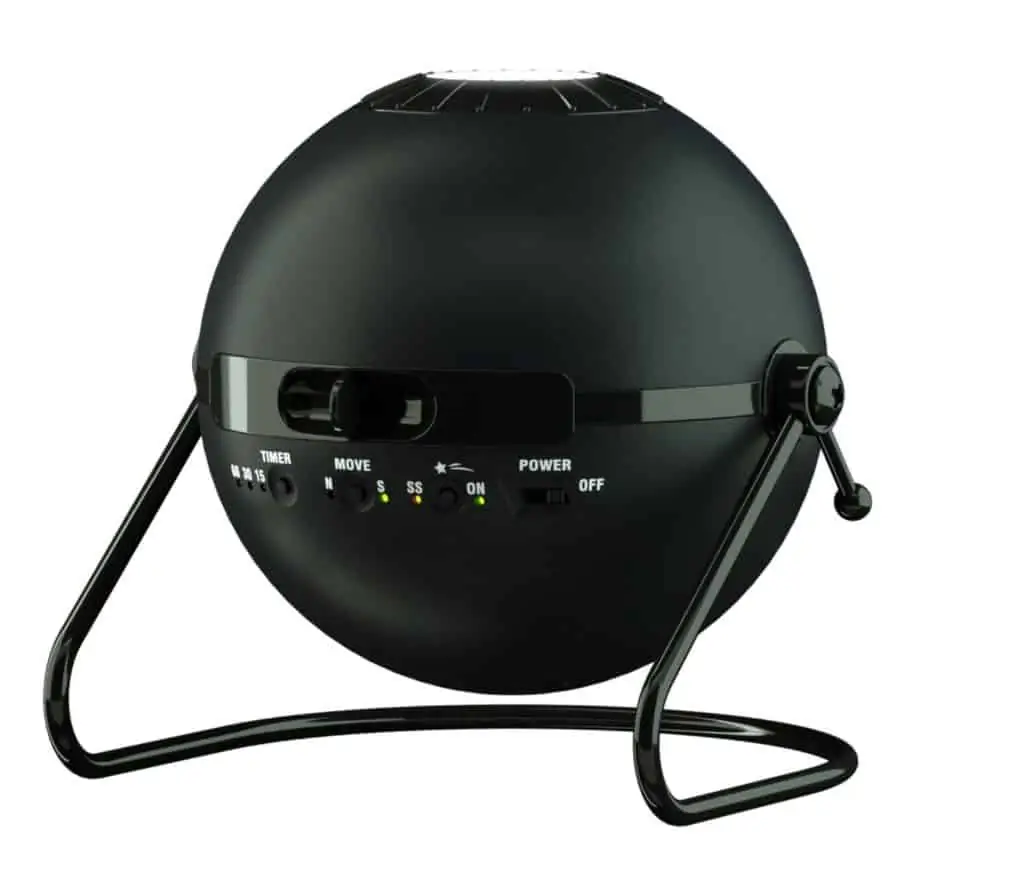 We're covered the Sega Homestar Classic so we will only add the most important details along with the most frequent question addressed by people. It's the second option because it's missing the features that the newer model the FLUX has, such as USB power cord for portability with a power bank, and a more powerful 5W LED projection light. Other than that you still get all the benefits of the FLUX only with a reduced price tag.
Pros
Over 60,000 stars (that's a lot)
2 Disc and Poster Included
Expandable with more than additional 30 discs available for purchase
Interchangeable discs with the newer Flux if you ever want to upgrade
Very silent – in fact you can't ever her the motor
Timer (15/30/60 minutes)
Falling Star Feature – very popular with adults and kids alike
Cons
Complicated to add it to a power bank, so it's slightly less mobile than the Flux version
Less crisp star projections
A Japanese inventor, Takayuki Ohira, a well-known expert and hands on planetarium professional, created this home planetarium system. He is also known for making the Megastar Cosmos, which is the world's most advanced planetarium and even mentioned in the Guinness Book of Records. It is safe to say that this is a quality product.
Clients query: Does it have to be placed in the middle of the room to cover the entire ceiling?
Answer: The angle can be adjusted. If the room is very large, it may not cover the entire ceiling. In a regular room, 15'W x 20'Lx 10'H, the ceiling is covered and the image continues half way down the walls. Pretty Good! If the maximum area is larger than 12', simply use 2!
Homestar Aqua Planetarium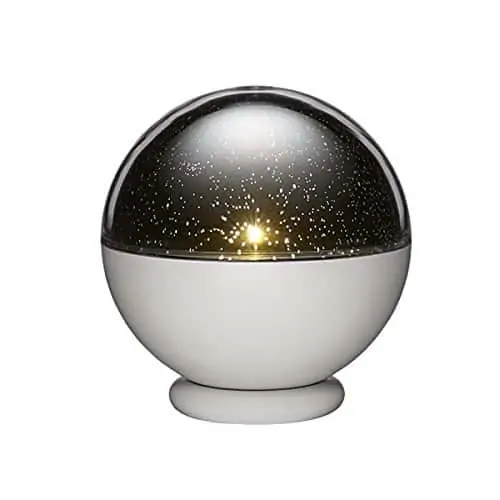 This is a great star projector for bathroom and places where you want to create a spa-like experience. Admit it. It does get a bit boring in the tub. Lighten things up with this perfectly made for bathroom stargazing.
Runs on batteries so no need to worry of a mishap. You can place it on the edge of the tub to project the stars all around the room and on the ceiling. It is drip proof. Soak and Float. Soak and Float and repeat the process. It's so relaxing and entertaining.
Pros
Great for bathroom
Runs on Batteries
Very affordable
Makes as a great gift
Smithsonian Optics Room Planetarium and dual projector science kit Black/Blue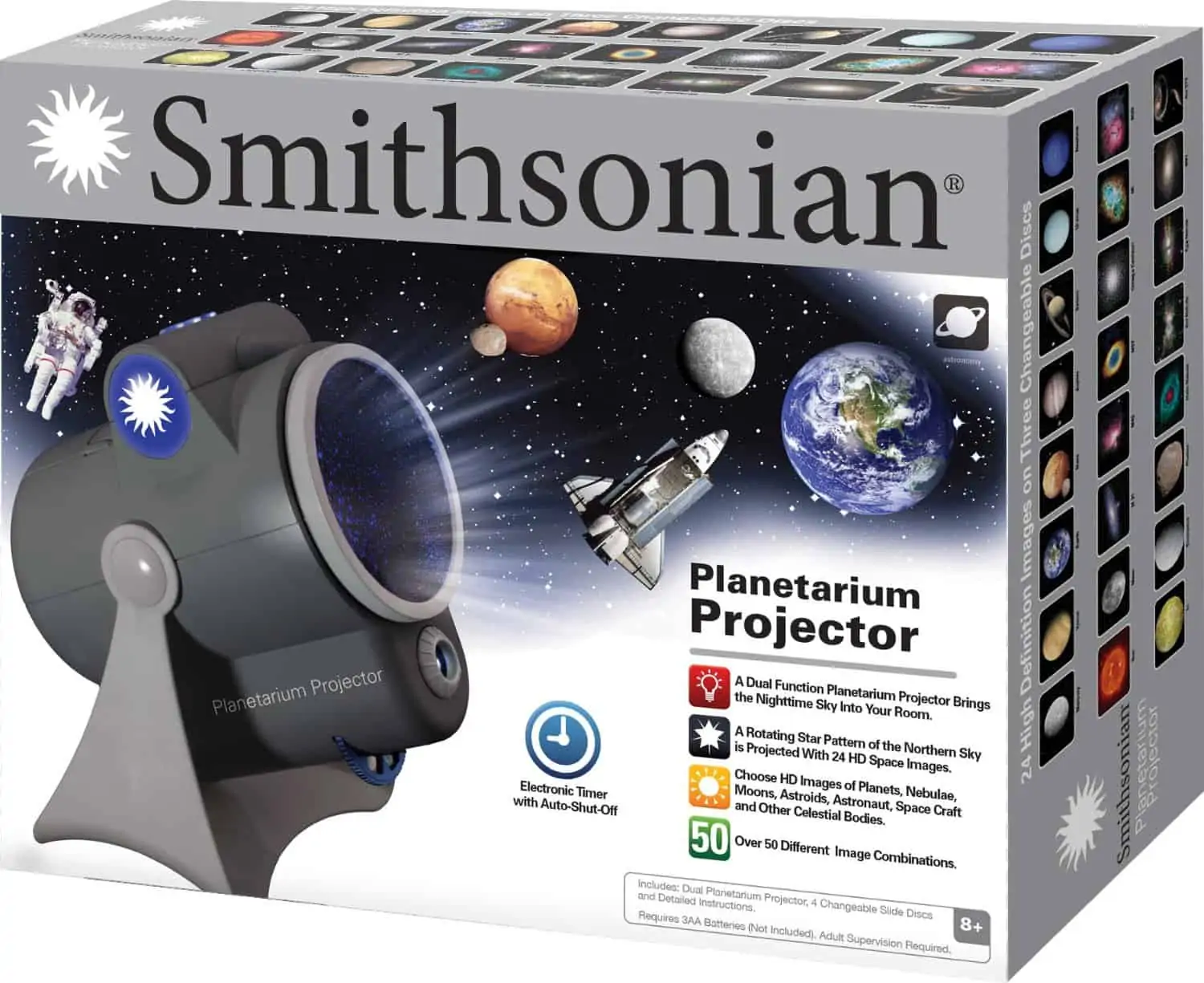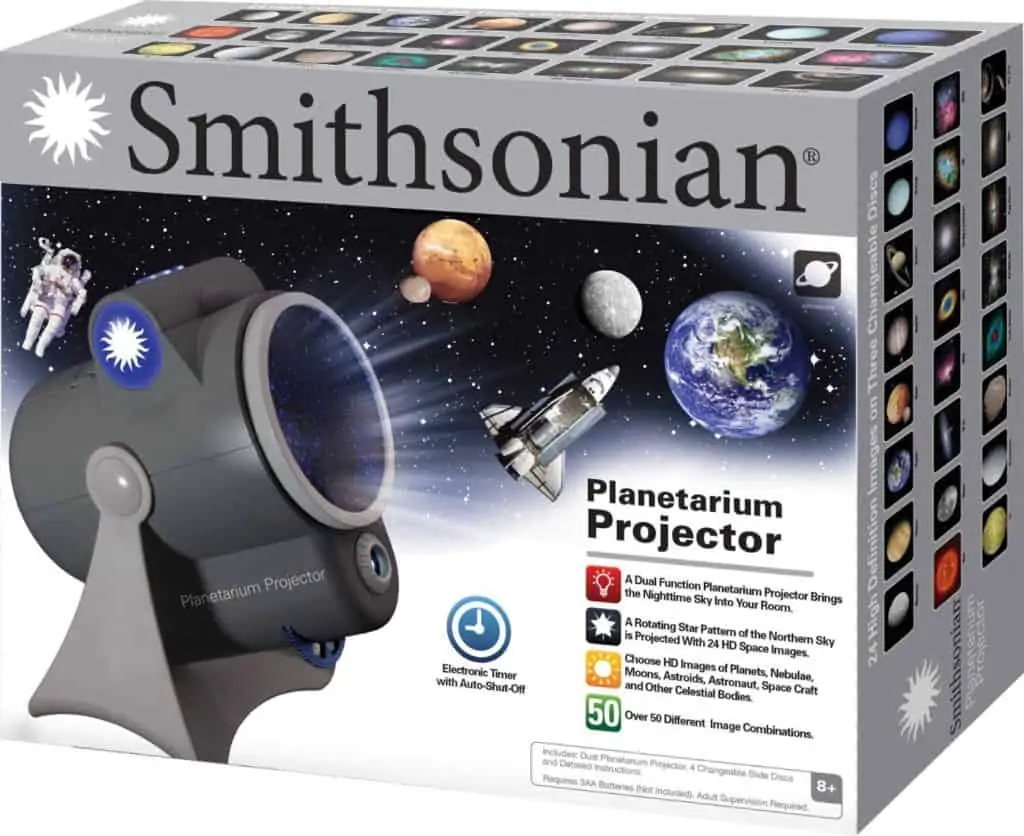 · Rotating star pattern of Northern Lights
· High definition space images
· High definition of planets, nebulae, moons, asteroids, and other celestial bodies
This sounds wonderful, but the reviews reveal as many likes as dislikes. The best that can be said is that this is very useful for young or beginning astrologers. Use this in conjunction with National Geographic Kids First Big Book of Space, by Catherine D Hughes
There's No Place Like Space; All About Our Solar System, by Tish Rabe
Pros
Great for kids
24 High-Definition Images with planets and space objects (very realistic)
Very affordable
Makes as a great gift for children 8+
Cons
Not that many given the price point and it's intended use
BlissLights Sky Light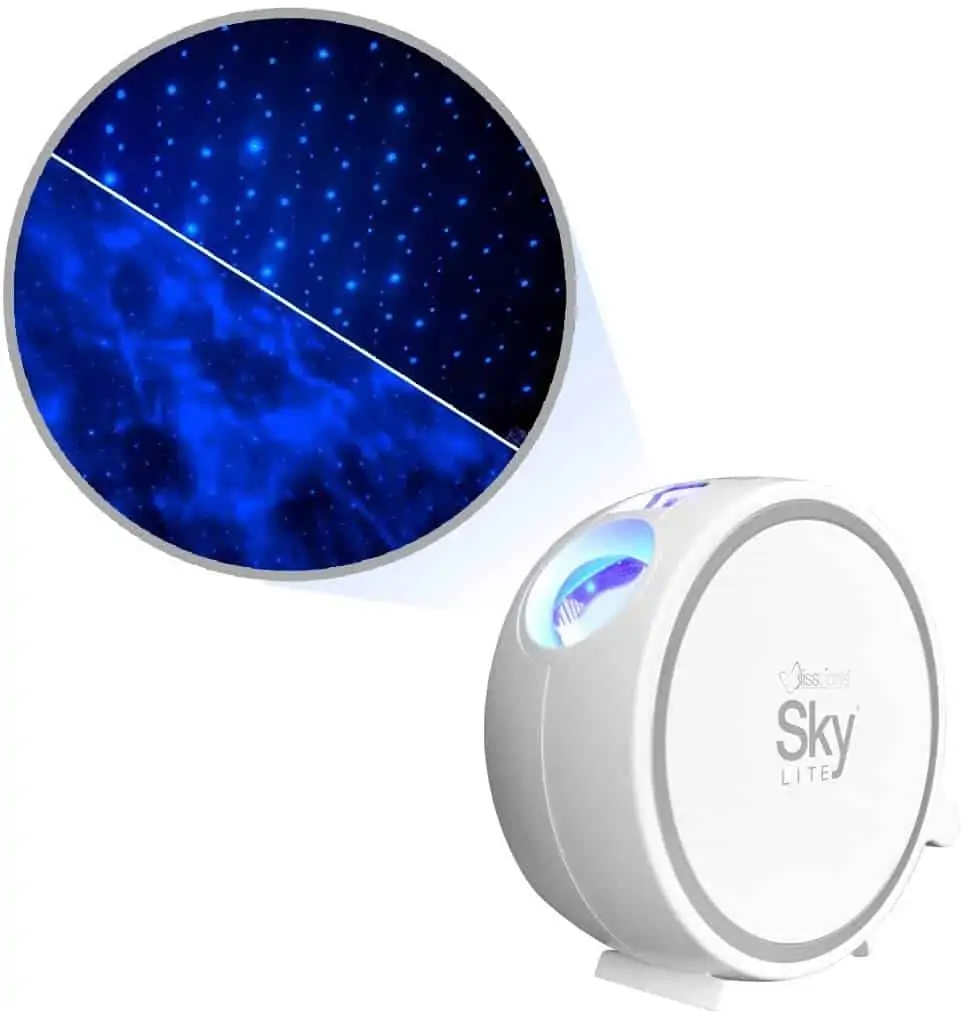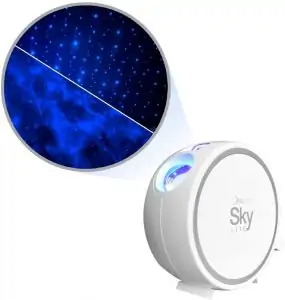 The BlissLights Sky Light is an interesting little laser projector that can project a field of drifting blue stars against a transforming blue nebula cloud. Their designed projection is patent protected, so you will only get it with this projector.
The projected colors are very bold and vivid and they help create a relaxing atmosphere in any room it is used.
The main feature of this projector is that is projects an amazing blue nebulae (cloud) as well as stars. You have the options to project just the stars, just the nebulae or both as the same time. It also has the option of choosing to cycle through the light effects and the lights are dimmable. There is also a built-in 6-hour timer for projecting the stars and beautiful nebulae while falling asleep. 
The it's price range, the BlissLights Sky Light is probably one of the best options on the market, however in this price range you have to expect the stars to look less realistic and another downside to this specific projector is the lack of a remote control.
Pros
Very affordable
Blue nebulae cloud and blue rotating start
Very intense projections with powerful lights
Makes a great gift for children and adults alike
Great track record from reputable seller
Cons
Not that many given the price point and it's intended use
In My Room Star Theater Pro Home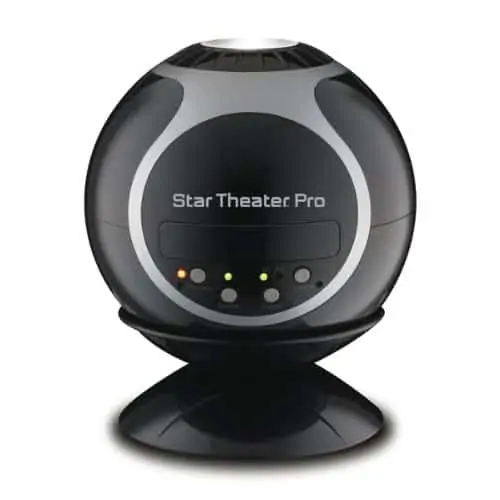 This product is sleek, portable and projects an exciting map of the night sky onto ceiling and walls. It has a crystal clear display. You can explore distant galaxies. Be transported. Enhance the opportunity with appropriate music. Works almost anywhere. Battery operation option available.
Pros
Collector's Item
Discs include Stars, Moon, Earth Sun
Interchangeable discs
Quality Lenses
USB Cord Included
Cons
Might be hard to find anymore only from select sellers at higher price points
Dark Skys Home Planetarium DS-1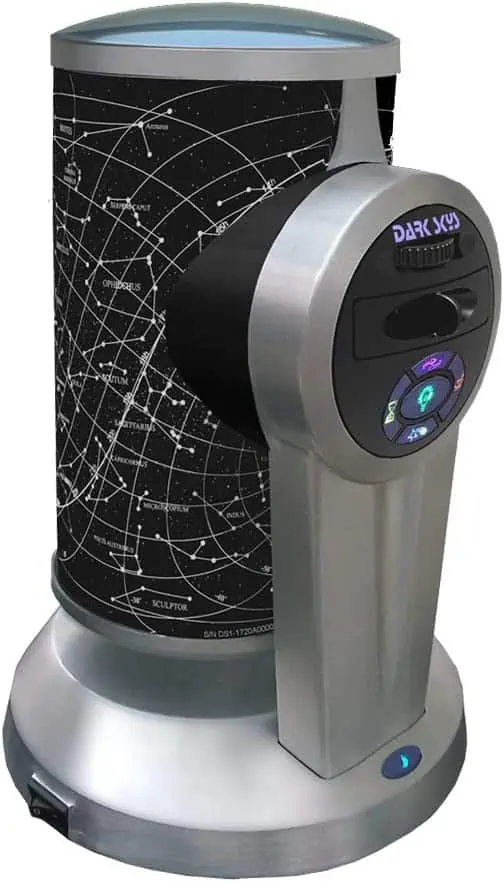 When it comes to the most number of start being projected than the DS-1 from Dark Skys should be your primary option. It's also important to mention that that power comes with a larger price tag then it's competitors but still affordable for people who want nothing but the best.
Pros
Over 4 million stars

Random shooting star feature

Interchangeable discs

Quality Lenses
Wall mount available
Cons
Almost double the price of the SEGA Flux which is out first choice
Conclusions
After careful consideration, one reviewer of this product said that Sega Homestar was better. There's something to be said for that. It really depends on what you are looking for. In My Room might actually be better for beginners. More educational than broadly entertaining for the whole family. It does have many agreeable features, even though it is a bit pricier than Sega. Clients who purchased this also bought Miller's Planisphere for Northern Latitudes 35 degrees to 45 degrees. Relax and learn.
A simple addition to your relaxation toolbox may indeed be Home Aqua Planetarium. A busy, working mother who hardly finds the time for personal time, or even just a regular mom with never ending homework, may find this just the ticket for a mental get away. Plopping the kids in there with some soothing music might settle them right down before tucking them into bed.
Want even more?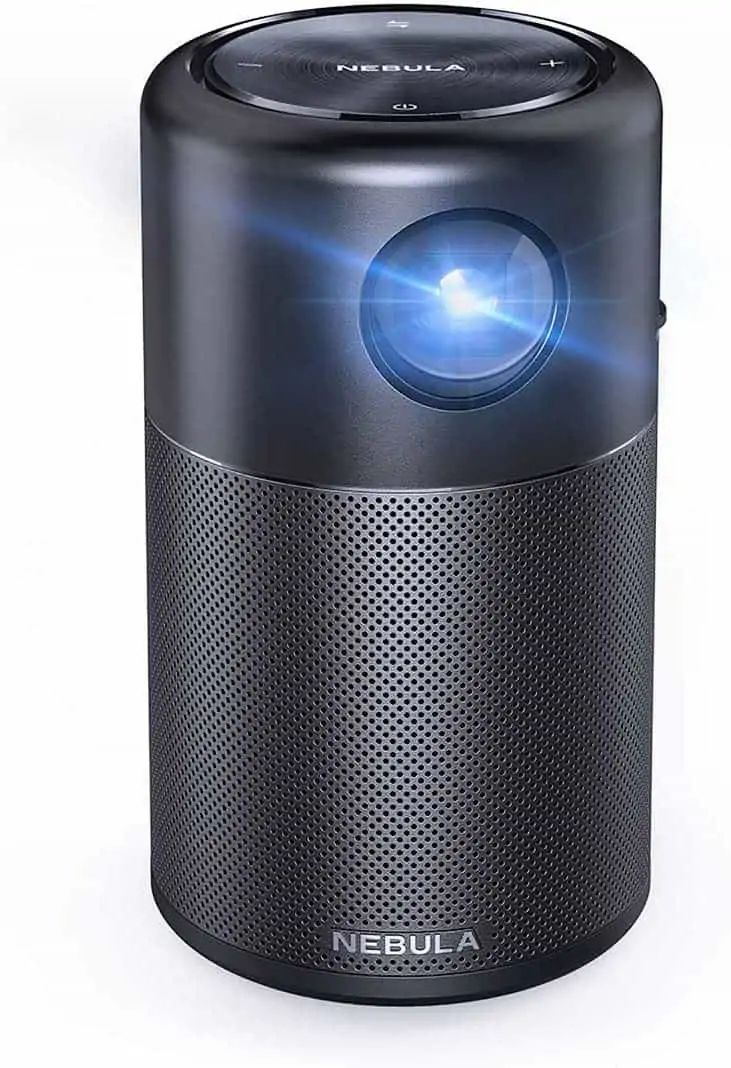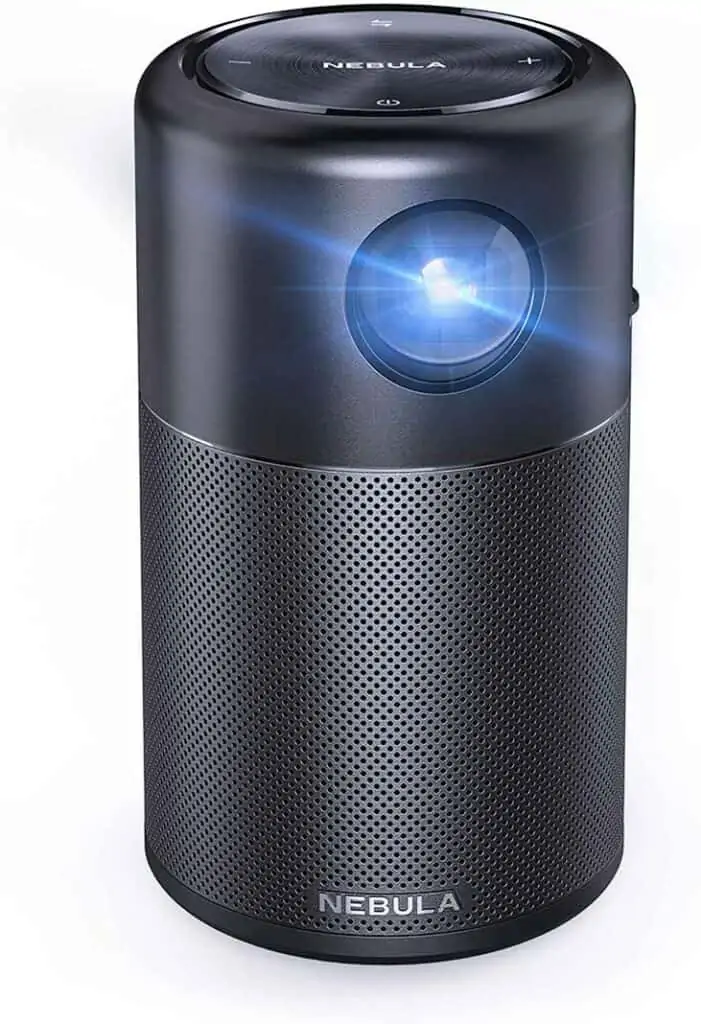 On a final note, you might consider other forms of projecting spectacular images on your wall and ceiling. The home theater projector, Anker Nebula Capsule Mini Portable Projector is one of the best rated mini home theater projection units available.
Pros
An actual projector with which you can project movies and other
Perfect for your at home theater screen
Clarity and Contrast that translates into crisper and more realistic images
Excellent sound
Cons
Too much power for just projecting stars
Price point a bit above average but it is a fully fledged projector