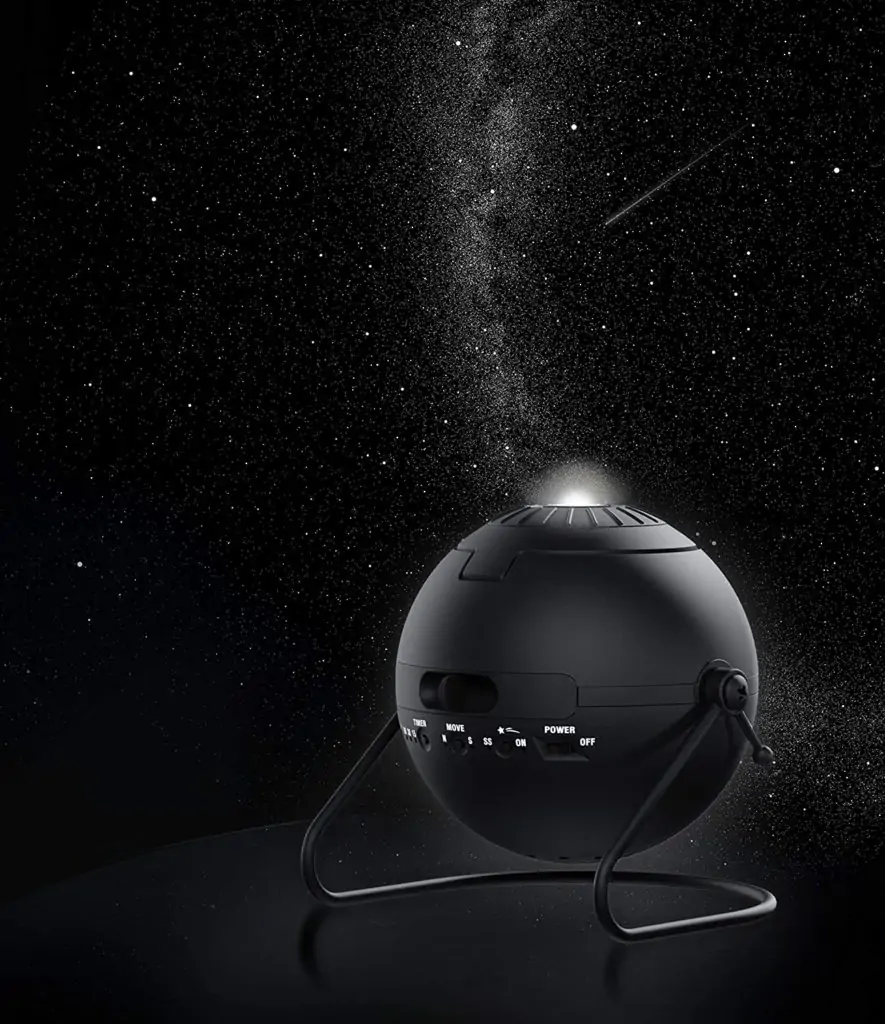 The Sega Homestar FLUX home planetarium is the perfect home accessory for children, nostalgia fans and science nerds alike. It can project up to 60,000 stars onto any ceiling or wall with its adjustable focus, making it virtually impossible to get bored of this home decoration.
Designed by Thomas Chau an engineer who has spent his entire adult life designing home planetariums, it is the only home planetarium on the market to use fibre-optic projection to create an accurate 3D map of all stars in our solar system. This home projector uses a high quality lens made from superior optical resin alkoxide, which focuses light emitted by tiny bulbs installed inside the home planetarium.
Sega Toys Homestar Flux (Satin Black) Home Planetarium Star Projector
Project 60,000 twinkling high definition stars onto your rooms ceiling or wall
Christmas 2021: Order till Friday December 17 and usually receive in time.
Leading brand with 5-watt warm white LED technology
Advanced multilevel glass lenses for brilliant projection
Quiet disc rotation, USB cable, 2 discs included and more than 30 optional star discs and all new scenic disc motives available for purchase
Sega Homestar home planetariums have been piercing through the home accessory market in Japan since 2013, and in their short time on the market they've amassed a dedicated following of home decoration fans and home appliance collectors alike. The Sega Homestar home projector is an exceptional gift for any occasion, from birthdays to Christmas.
This particular Home Flux model first came out in late 2018 and has brought much needed improvements to the Classic model, like a more powerful LED light which has much brighter projections.
What's included in the box?
The Sega Homestar Flux Star Projector
Two discs (Northern Hemisphere with Constellations and Northern Hemisphere without Constellations – important as there are other discs to buy – check out Sega Discs )
USB Cable and Wall Plug
Manual
Sky Map
Very Aesthetic Box for Gifting & Storage
The first thing I want to note for this start projector is the very nice box it comes in. It can be used to be nicely displayed anywhere and it can also be used to storage when travelling.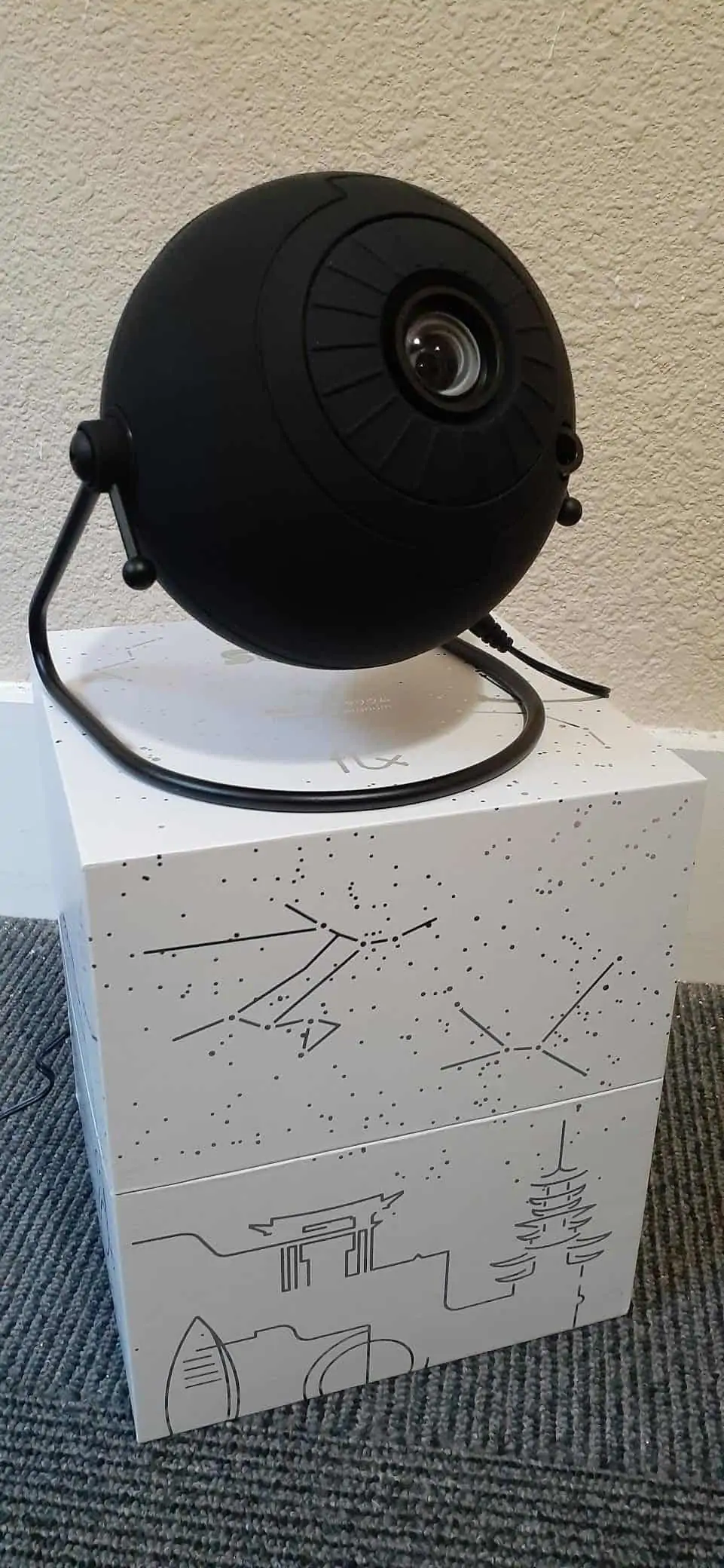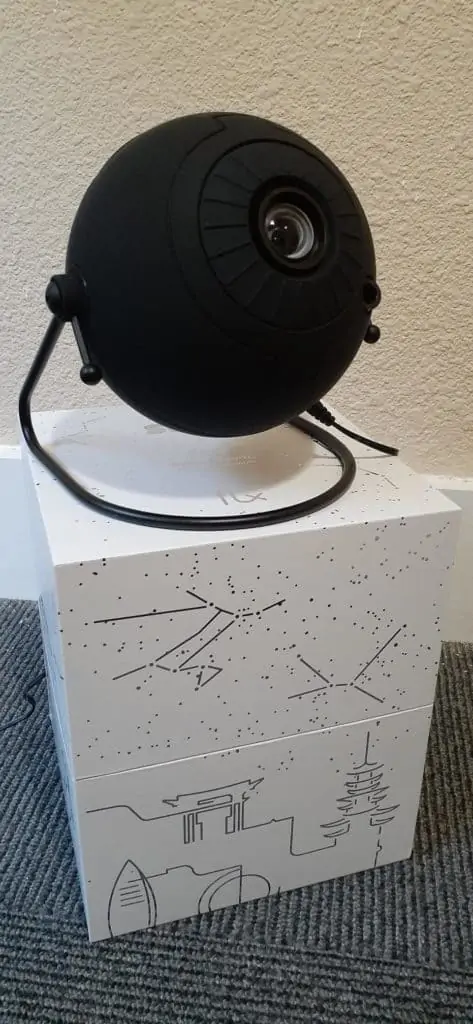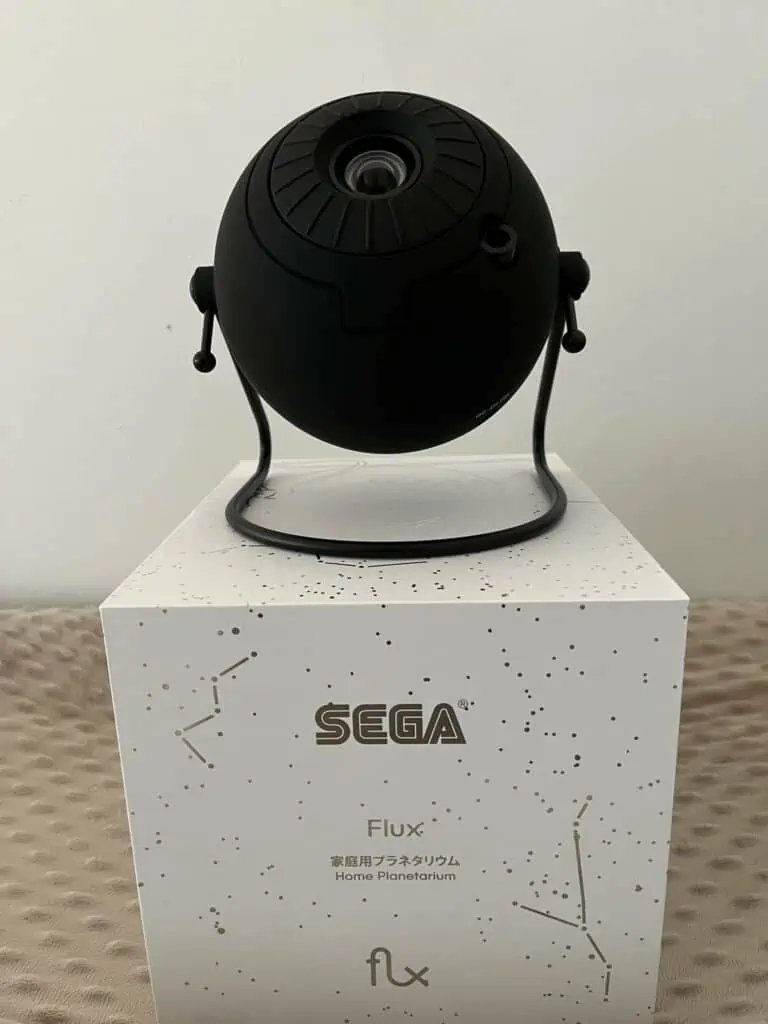 Next in the box you will notice the two discs included.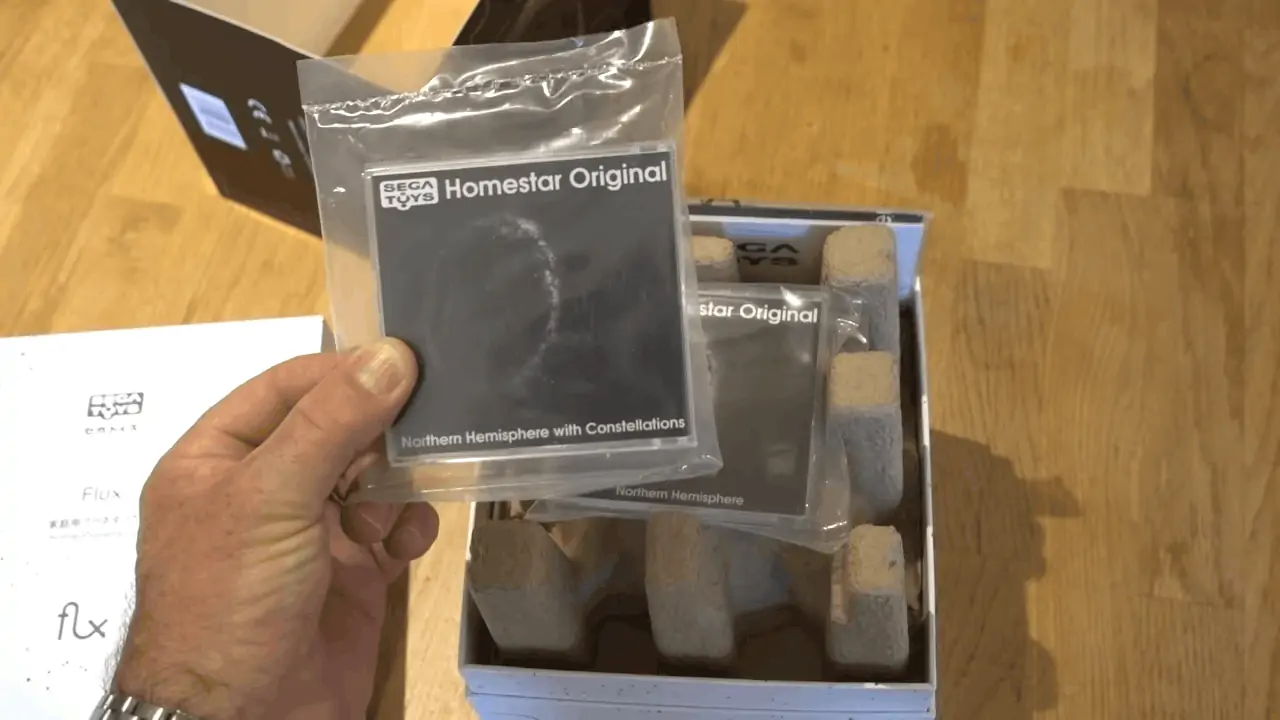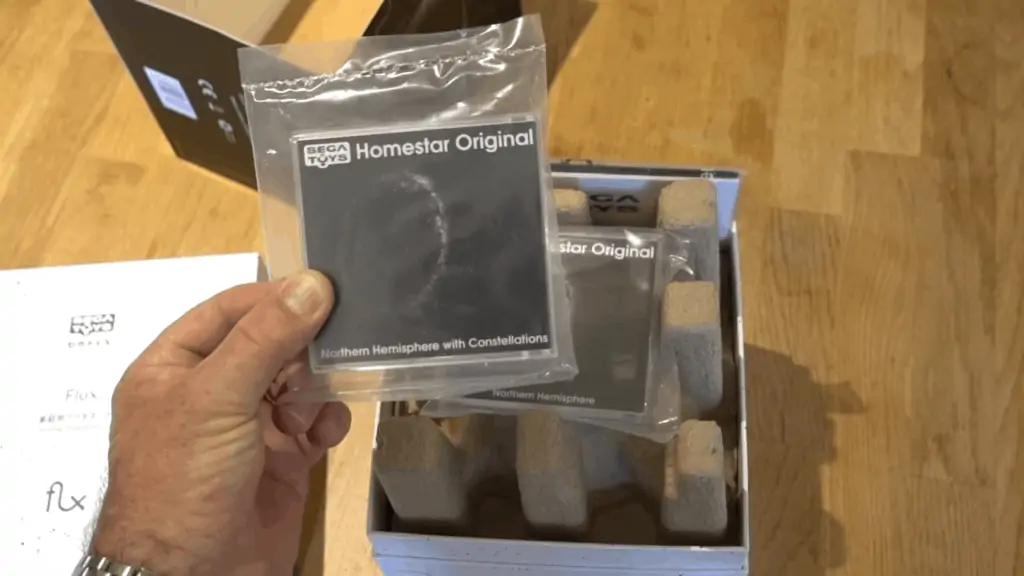 The projector comes with a USB power cable and a wall plug. So you can plug the USB either in the wall plug in comes with or use a power bank which makes this planetarium also very mobile. You can take it with you virtually anywhere.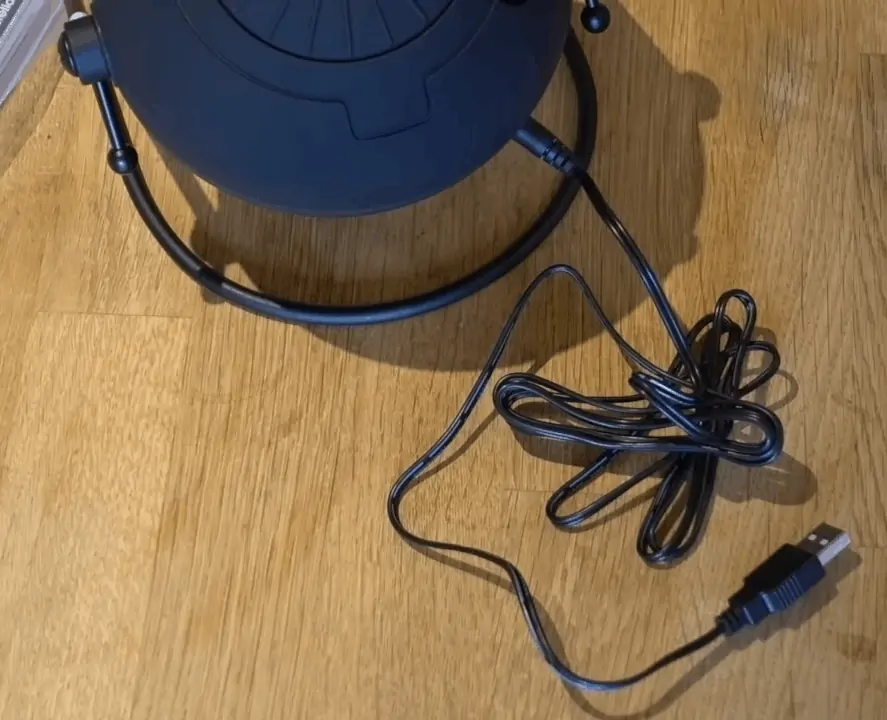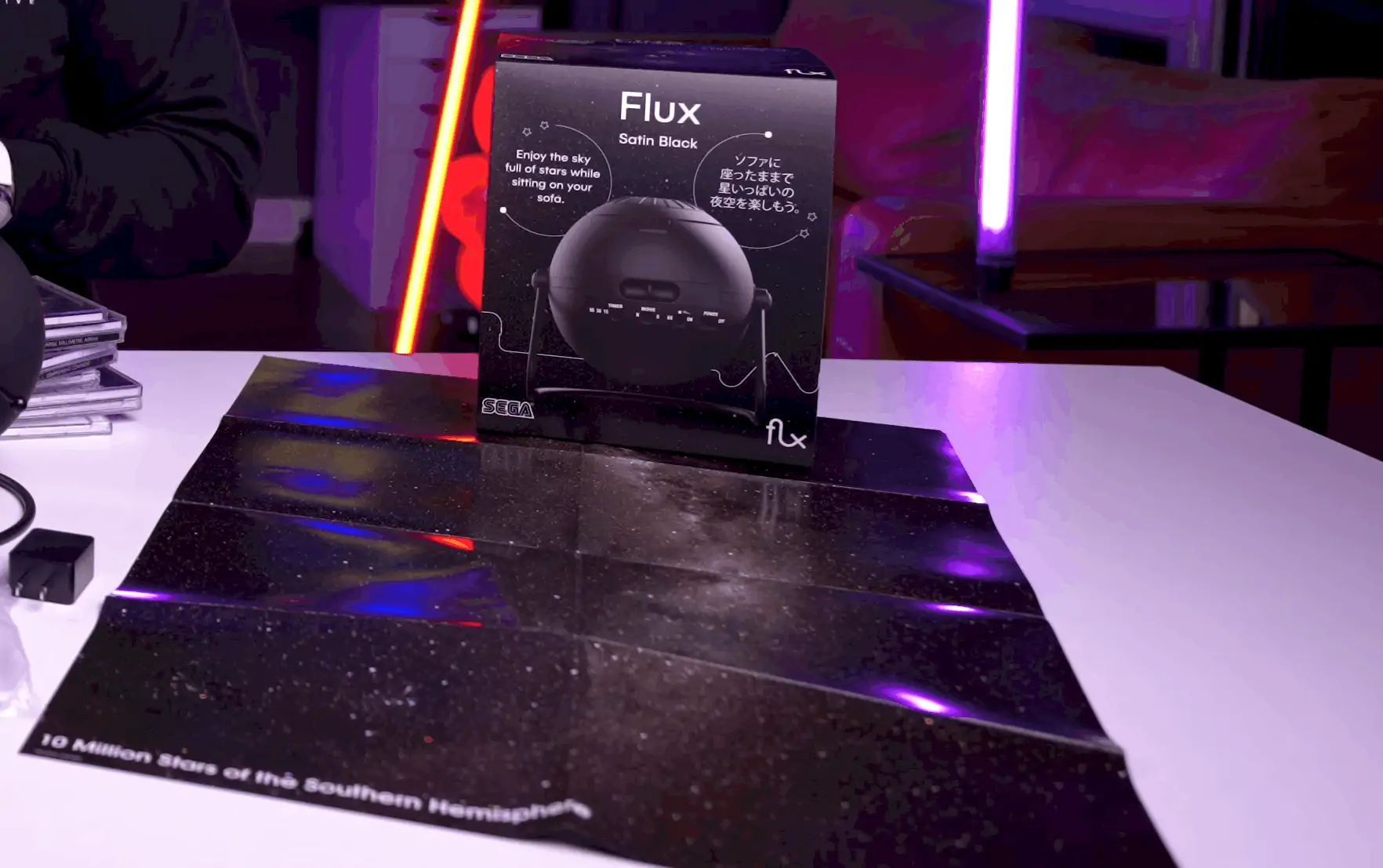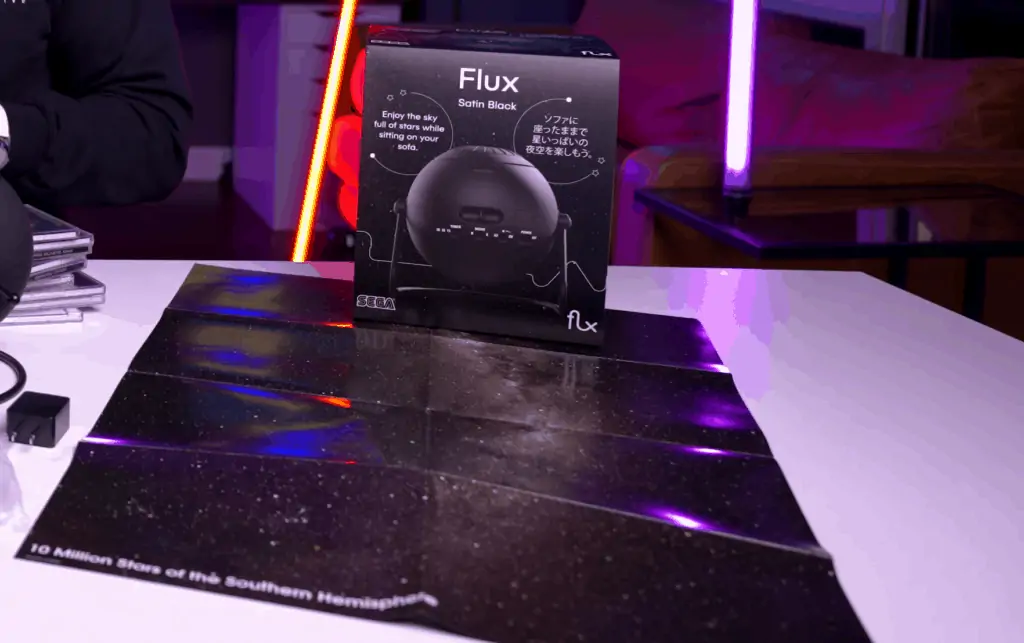 Setting it up
Setting the planetarium up is very simple and straightforward. The first thing you want to do is insert the disc you want to enjoy and once that's done you have connected the USB cable to a power source and just turn it on.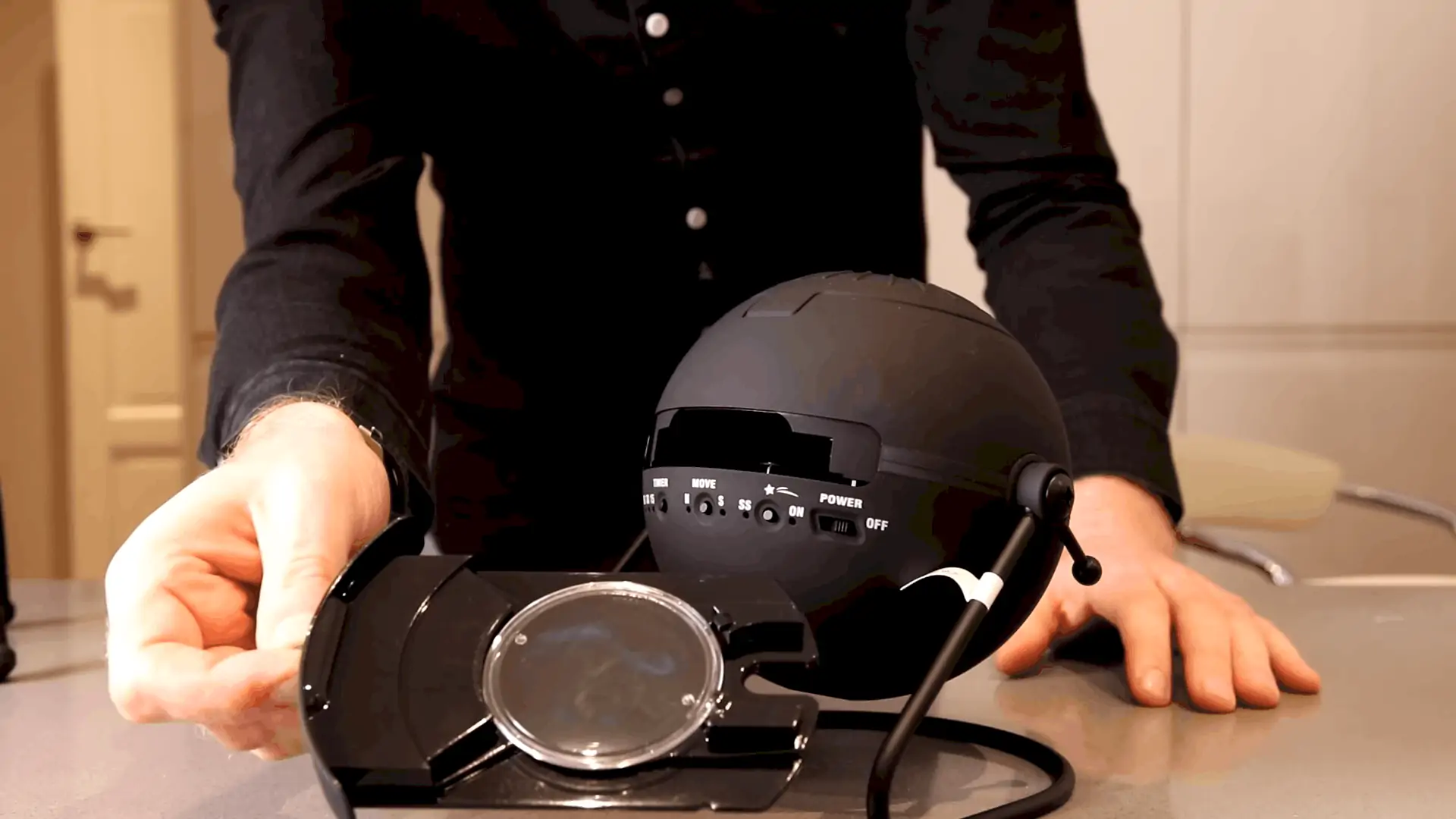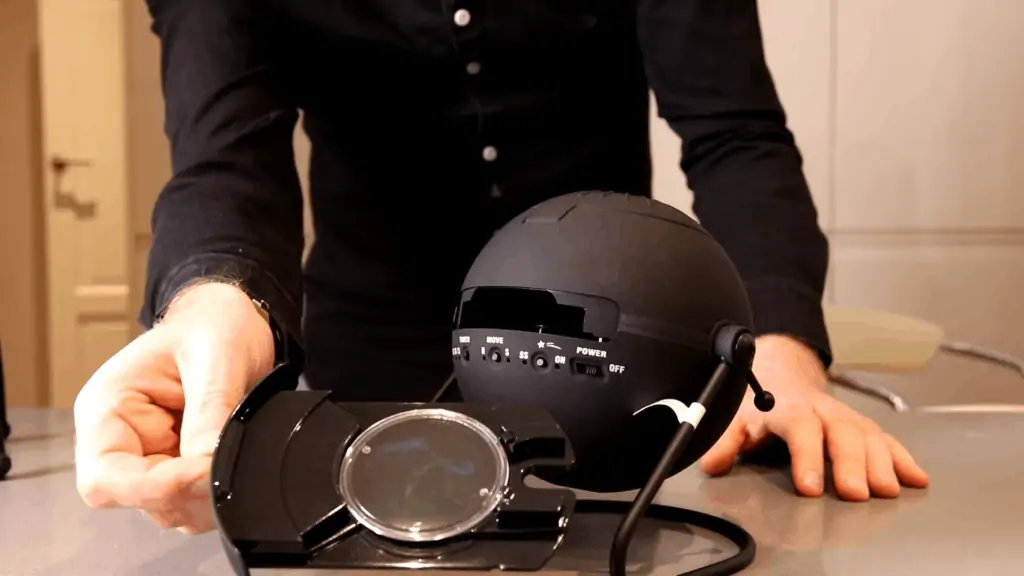 Here is what the projections will look like.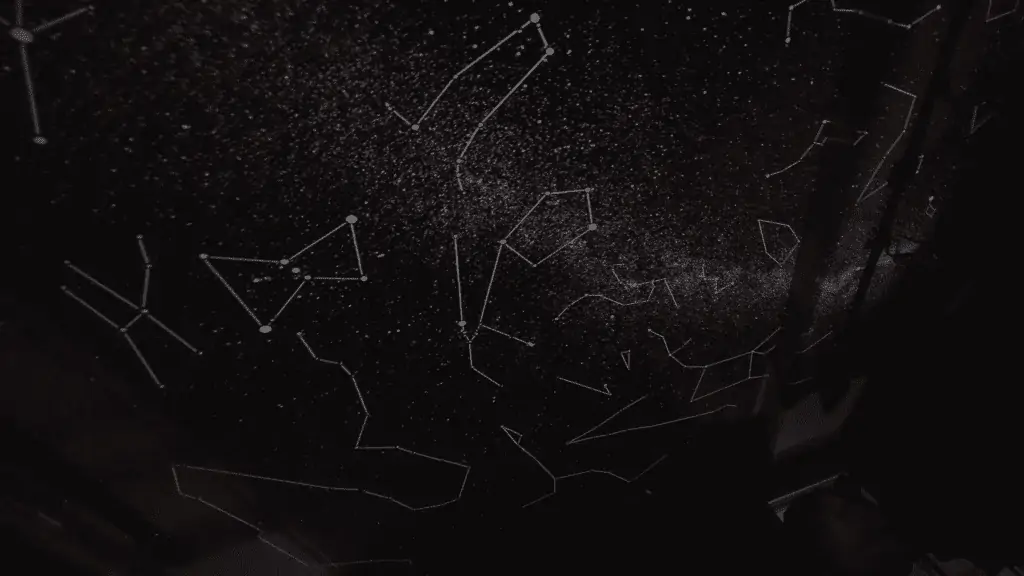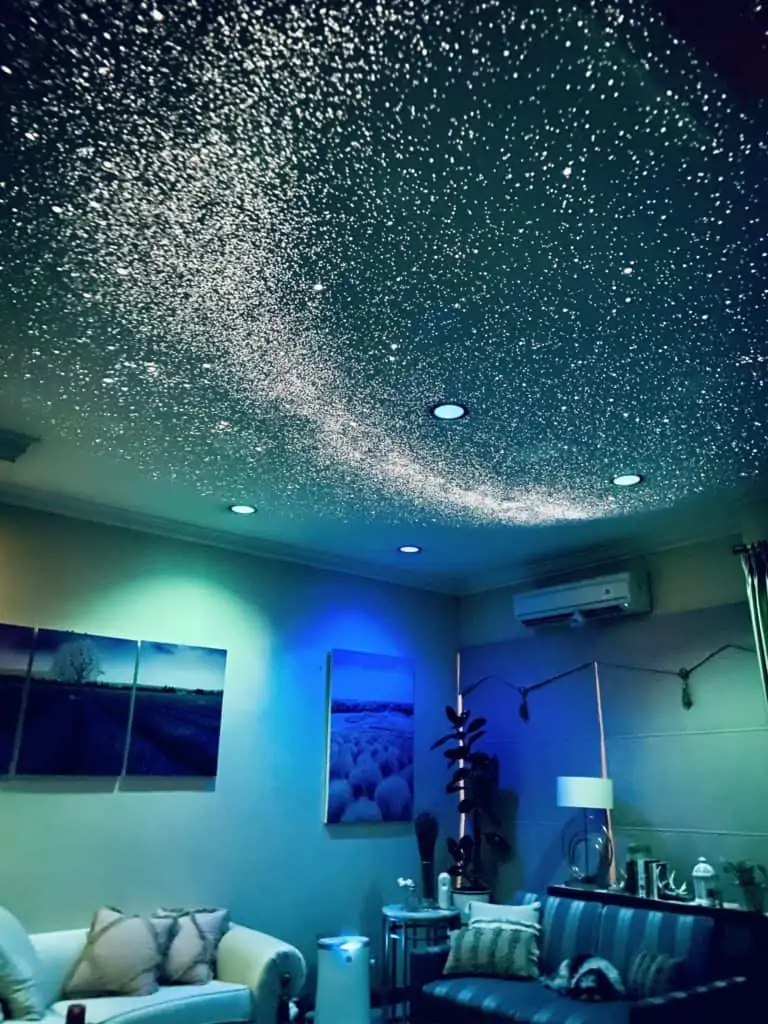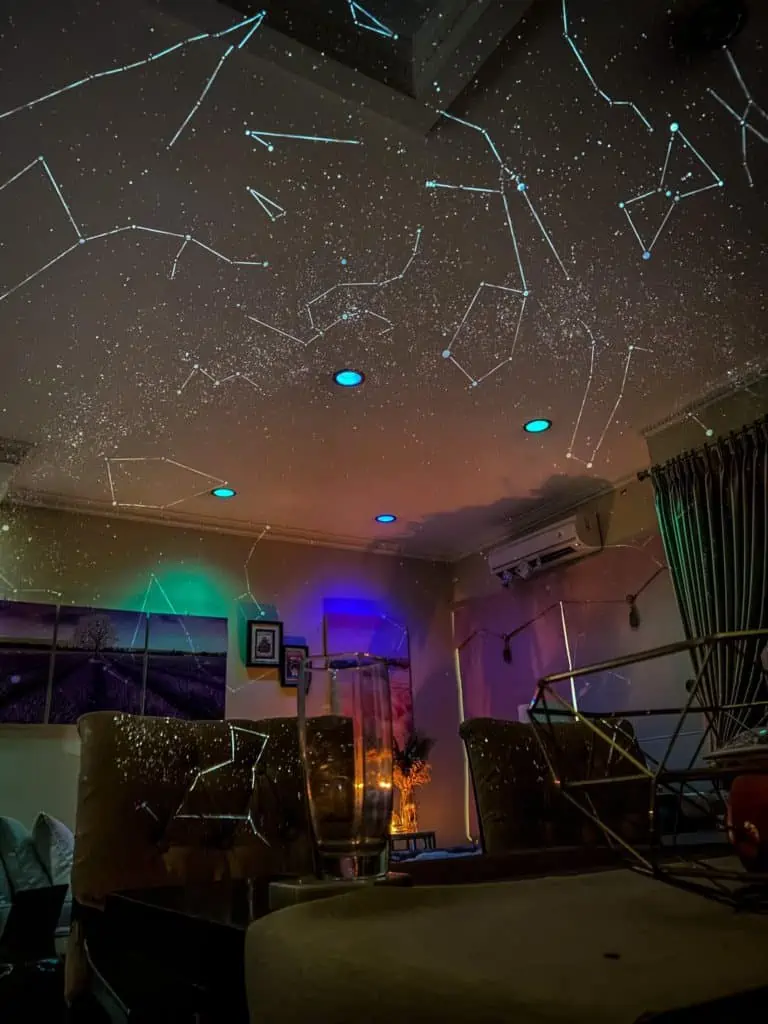 As a side note if the projected image is a bit fuzzy or unclear make sure you play around with the right setting when it comes to the focus ring as displayed below.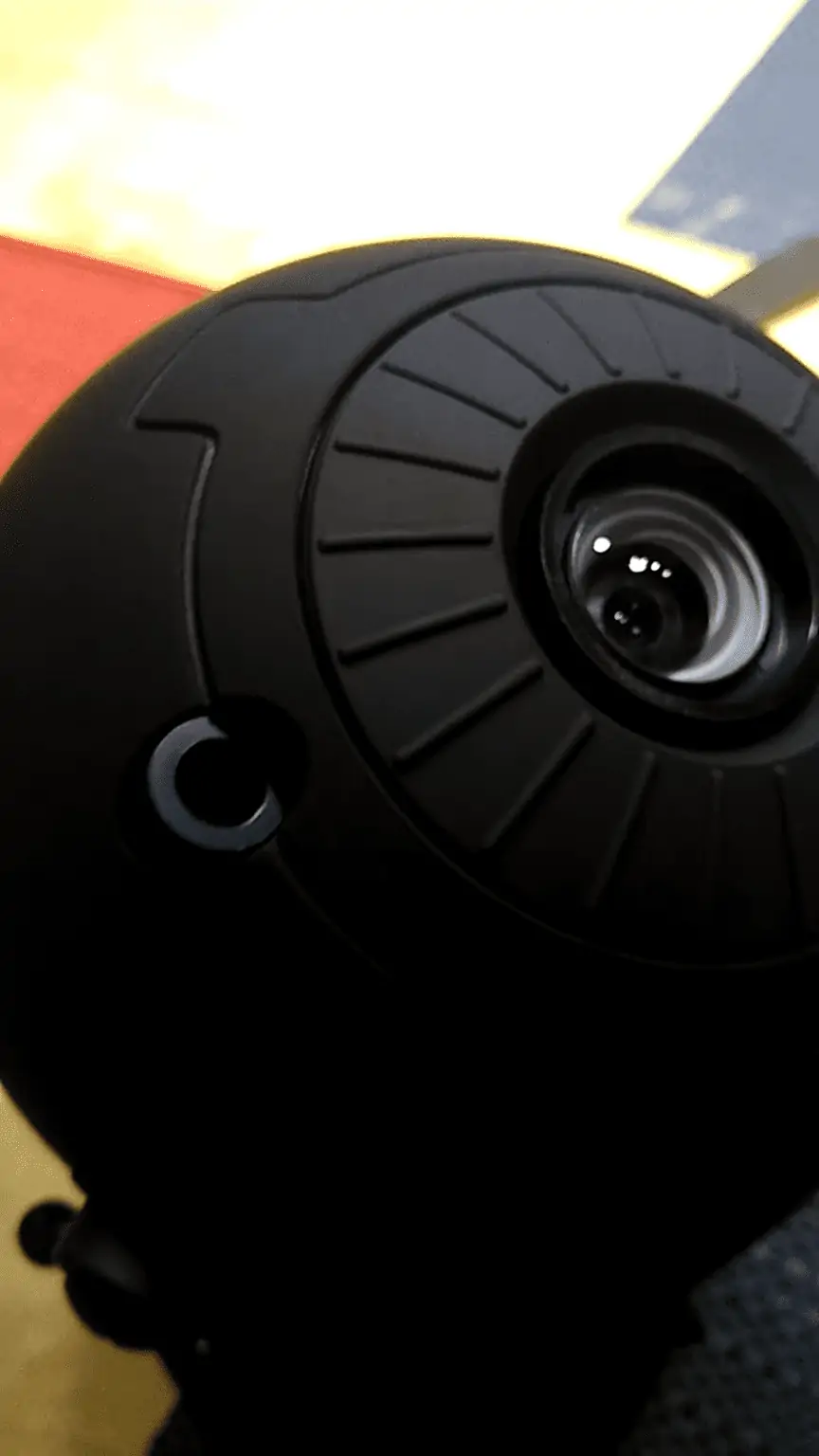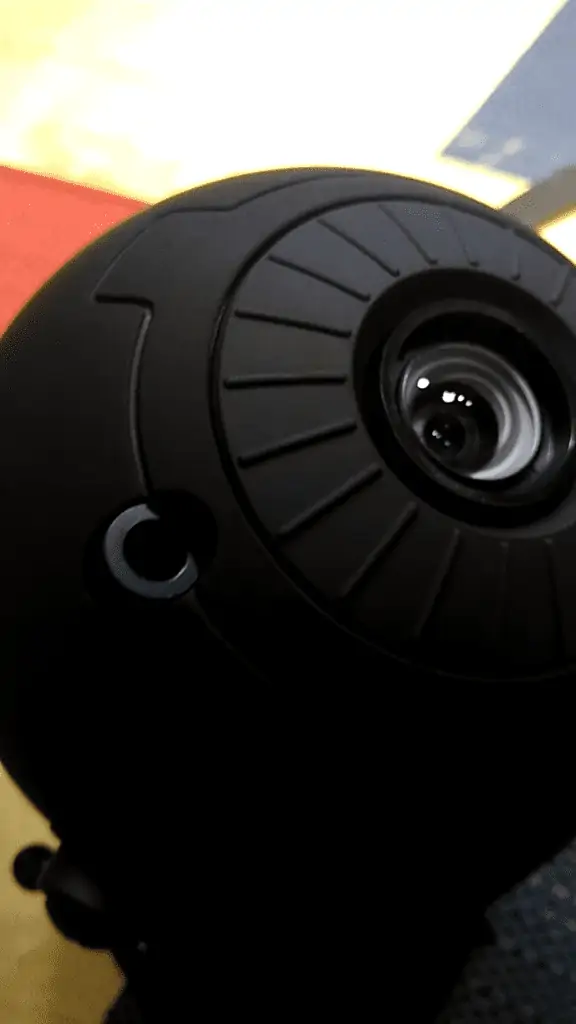 Controls and Functions
There are 3 main features that you can adjust or turn on via the controls found on the back of the projector under the disc insertion slot.
The first one is the switch which turns the projector on and off.
The second one, and probably one of my favorite features is the shooting star option, which can be turned on by simply pushing the button next to the SS mark. I feel that this feature brings the entire experience to a different level. It makes it way more realistic.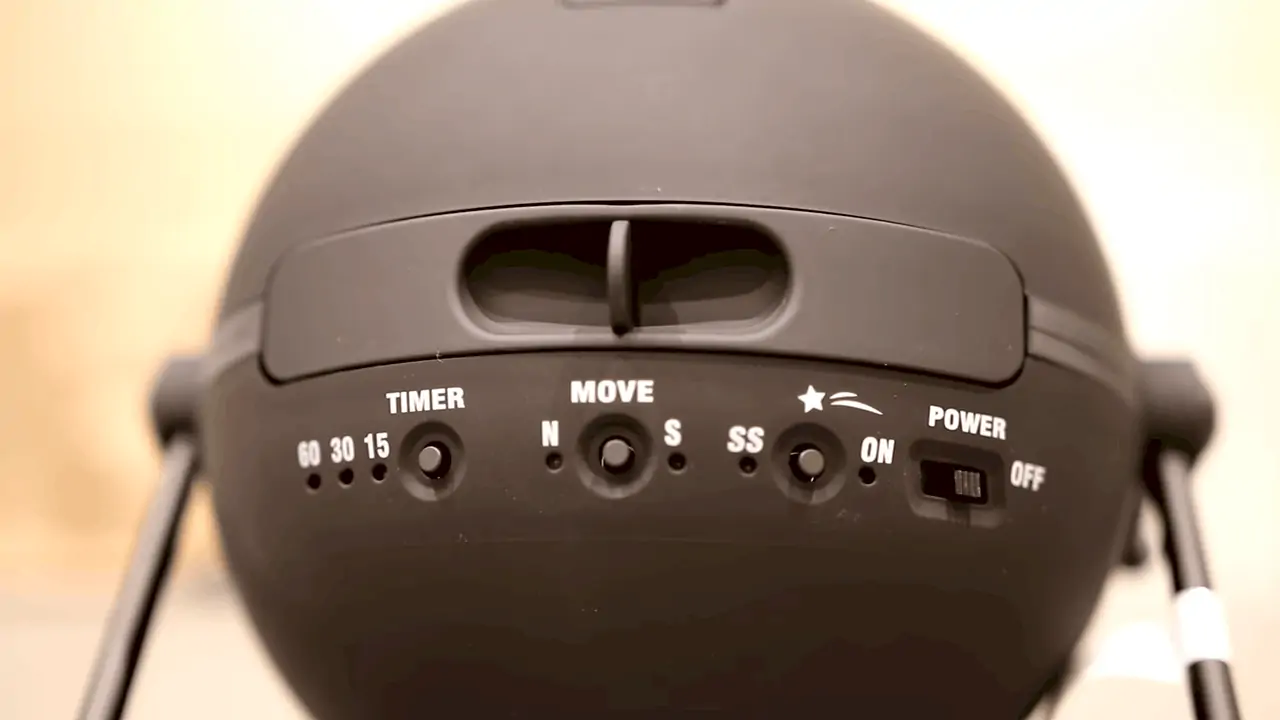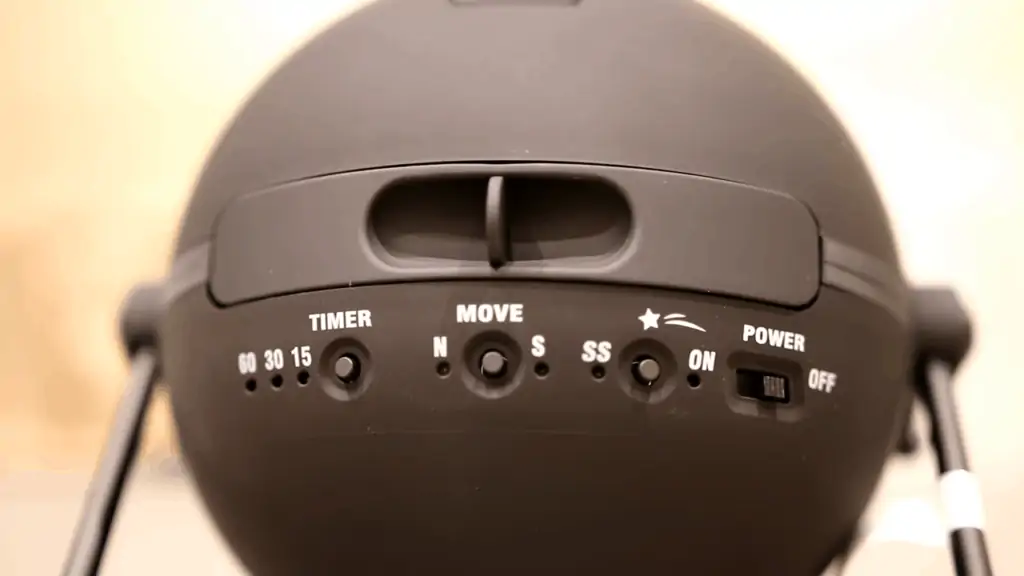 The next option you can turn on is the movement of the planetarium which makes the entire projection glide across the ceiling or wall. It's worth mentioning that unlike other projectors the sound made by the moving motor makes very little to no noise.
And then there is the timer option which allows you to set the planetarium to 15, 30 or 60 minutes. It's perfect if you're looking to use it for the kids or yourself when falling asleep.
Upgrades
One of the reasons why you will never get bored with the Sega Homestar is it's various available discs.
With this set you get 2 discs from the box but there are more than 30 + more discs available as an upgrade. We've covered the available disc sets here, but here are the ones I recommend you get first:
Videos – Curious about what others have to say?
Reddit & Twitter Opinions
Sega Toys Homestar Flux Star Projector
Brand -

10/10

Features -

9.9/10

Portability -

10/10
Summary
Overall if your looking for a home planetarium that can project the most realistic images and is expandable with over 30 discs, it's guaranteed to the the perfect gift for one of your loved ones or even better for yourself.
Pros
Great and VERY Realistic Images
Very portable
Expandability with discs
Cons
not that much, pretty much the best on the market
F.A.Q.