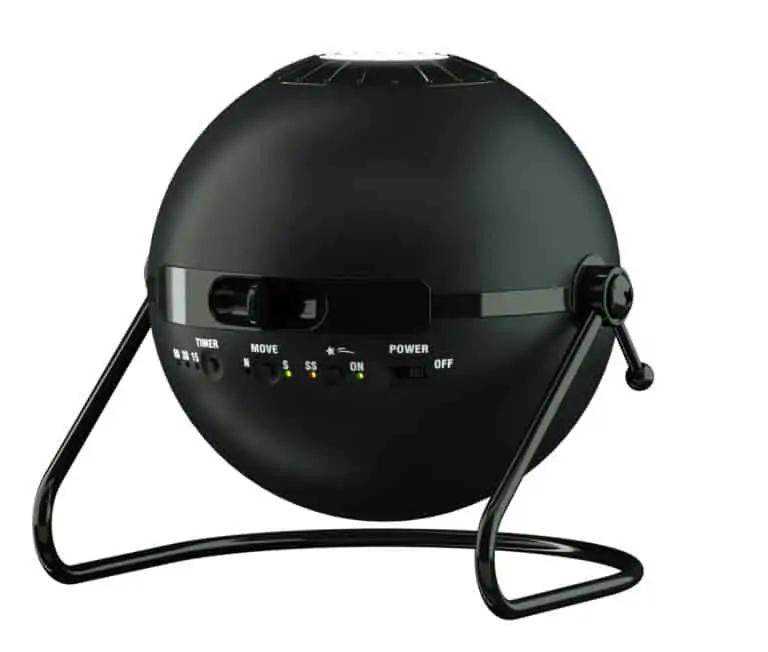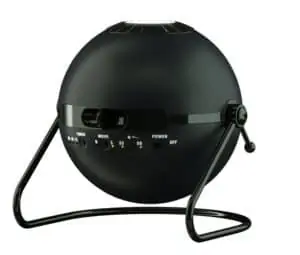 I am very excited to be able to write about the Sega HomeStar today. The HomeStar is a top star projector and home planetarium from Sega. It's a very professional, high definition planetarium due to it's ultra-bright 3W LED. Right from the start I have to mention the fact that I was surprised at what this projector can do and I believe the quality was excellent and beyond what I was expecting.
Sega Homestar Original Black – Home Planetarium – Star Projector
Sega Toys Homestar Original Planetarium
Christmas 2021: Order till Friday December 17 and usually receive in time.
Leading brand with 3-watt white LED technology, timer, adjustable angle and focus
Attention: Also look for brighter and better Sega Homestar FLUX
2 realistic discs and poster included – 30+ optional discs available for purchase
Manufacturer -

9.9/10

Optics -

9.9/10

Value -

9.8/10
Summary
The SEGA Homestar Planetarium is the very first planetarium that SEGA released. That's why you'll also find it as the classic or the original. It's a home planetarium with a nice and sleek design that projects very realistic images and has over 40+ of discs to choose from which makes is impossible to ever get bored of this toy. It is well suited for both children and adults alike. Highly recommended! 
Pros
Great for kids and adults alike
Very realistic
Large selection of discs available
Budget friendly with a good price to value ratio
Cons
Projections are a little bit blurrier at the edges compared to the newer SEGA Flux model
Pros and Cons for the sega homestar original
Pros
Over 60,000 stars (that's a lot)
2 Disc and Poster Included
Expandable with more than additional 30 discs available for purchase
Interchangeable discs with the newer Flux if you ever want to upgrade
Very silent – in fact you can't ever her the motor
Timer (15/30/60 minutes)
Falling Star Feature – very popular with adults and kids alike
Cons
Complicated to add it to a power bank, so it's slightly less mobile than the Flux version
Less crisp star projections but which some users actually prefer
But let's look at what comes in the box and what you can expect from this projector.
When unboxing you will notice the package is pretty compact and simple. There are not a lot of independent parts in the box. In fact the box contains the projector, the charging cord, compact user manual, a large double sided map (poster) of the night sky and 2 projection discs (one with and one without the constellations).
The projector is rather lightweight and compact but very sturdy. On the side it has the controls for all the different settings. The first setting is the timer control for setting a predefined time (15,30,60 min) for the projector to run. This is great if you intend to use it for falling asleep or just have the option of not worrying about it running to long.
Then there is the movements switcher as you can set it to make the projection move around which is what I consider the best feature, because when it's activated you really feel as if the room is spinning around and it gives a very planetarium experience.
And the last setting is the shooting star feature which is again an on/off switch and if it's on then you get a shooting star in your projection which is simply amazing.
An interesting fact about the Sega Homestar:
The Homestar series was designed by the Japanese inventor Takayuki Ohira, a recognized expert for professional planetariums. His work includes the Cosmos Model no. 3 or the Megastar II Cosmos, the world's most advanced planetarium in the Guinness Book of Records. His expertise will be part of your Sega Homestar too.
Overall this is one of the best home planetarium on the market, the only things that can be a let down is that fact that not more the available disc are included. But they can be purchased separately at a fairly decent price. I recommend these two additional disc.
Click here to check best available price