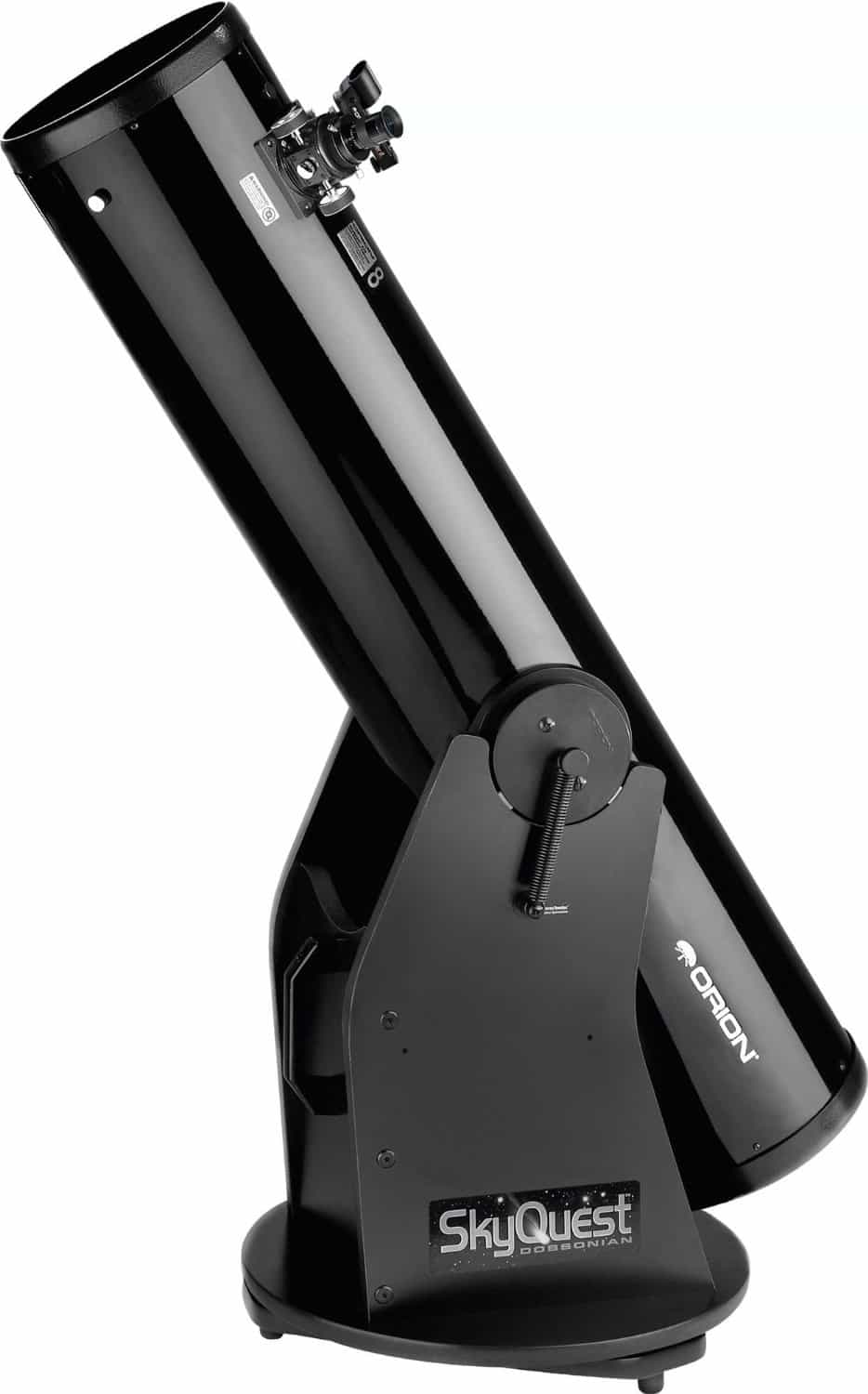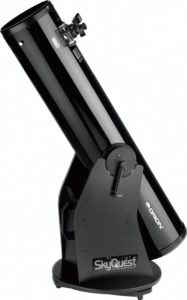 The SkyQuest XT8 is a 8″ aperture classic Dobsonian reflector telescope from Orion.
Click here to check availability and discounted price
Some people would regard a Dobsonian as a beginner telescope, but I'd have to argue that it very much depends on the age of the "beginner" and how much do they plan on using the telescope and what they intend to view.
The best Dobsonian reflector
Dobsonians are without a doubt a very good type of telescope that can deliver the best price/value ratio. And this model is a top of the range when it comes to getting out the most power for each dollar. Far away galaxies and nebulae like the Orion nebulae are within the power range of this telescope. You get some of the most amazing images of the night sky, and at a price you can afford. Only there are some pros and cons to such a telescope, especially when compared to the refractor telescopes or a smaller aperture reflector. I regard this as a good second option down the road if you're an absolute beginner but you can go ahead and purchase this telescope as a first one if you are really passionate about astronomy and know you are going to get bored of the closer celestial objects. But do know that some extra accessories are recommended that would make this telescope really shine.
A.I. Scanned Best Price
Orion 8945 SkyQuest XT8 Classic Dobsonian Telescope
Last Amazon price update was: January 25, 2023 10:26 pm
Orion 8945 SkyQuest XT8 Review Card
Manufacturer -

9.9/10

Optics -

9.9/10

Value -

9.9/10
Summary
A fantastic dobsonian telescope that can produce stunning images of far away object like nebulae. For a passionate astronomer that does not have portability high as it's ranking factor, this telescope is a must-have.
The package for the Orion XT8
But let's take a closer look at some of the specifics of this model and see why the Sky Quest XT8 from Orion is considered one of the best in it's range.
The package contains two boxes which contain the optical tube with all it's accessories and another one which contains the pieces which make up the base.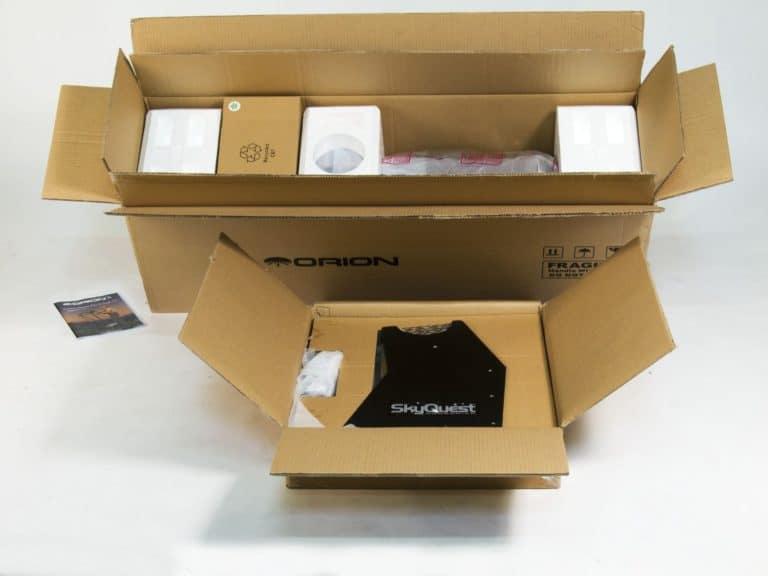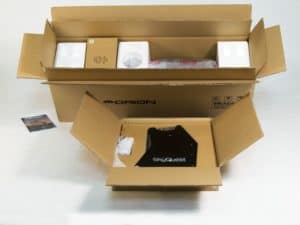 One of the great things about a Dobsonian is that even for a beginner, the assembly process for such a telescope is still relatively easy and even if this is your first telescope, you will not encounter any problems setting it up. Orion has made it very easy for everyone to assemble this telescope and be ready for use in double quick time. You start by assembling the base after which you attach the optical tube and the springs.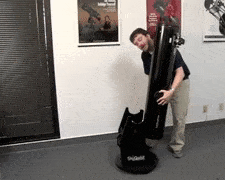 Once you have it set up, the first things you will notice is just how stable the stand is and there in no wobbling which is exactly what you want.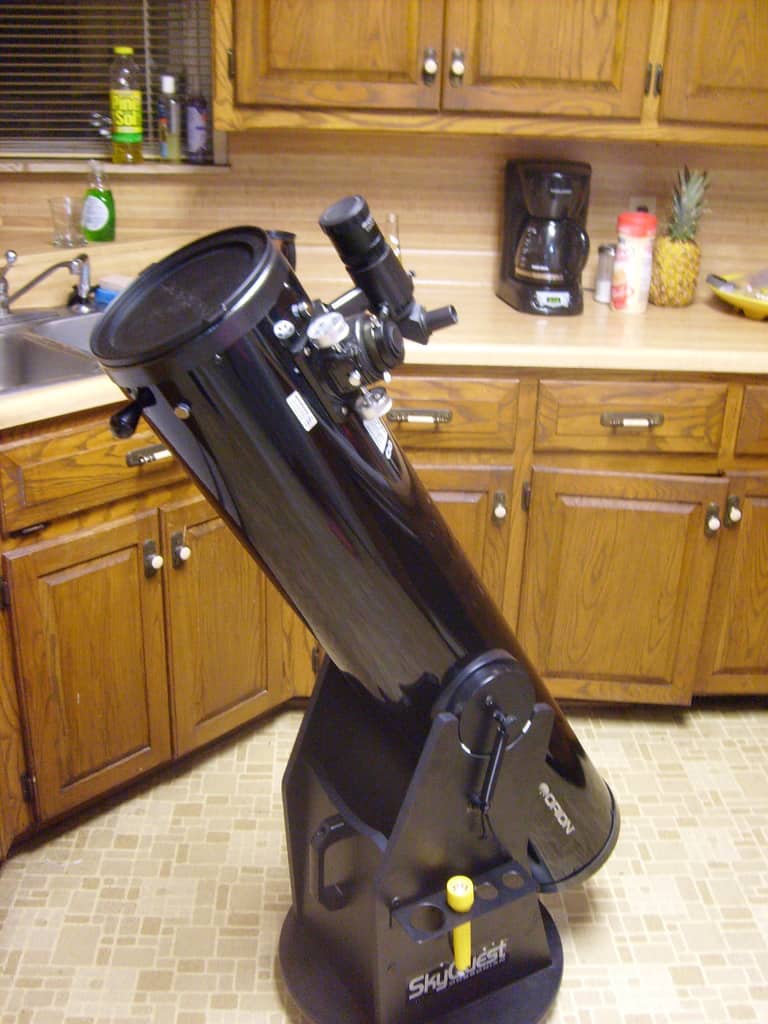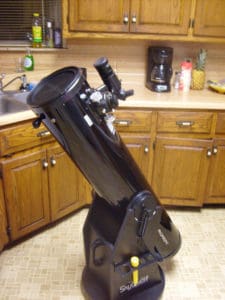 And even outdoors (where you're most probably going to use it the most) it's stable enough to offer the best images with as little wobble as possible.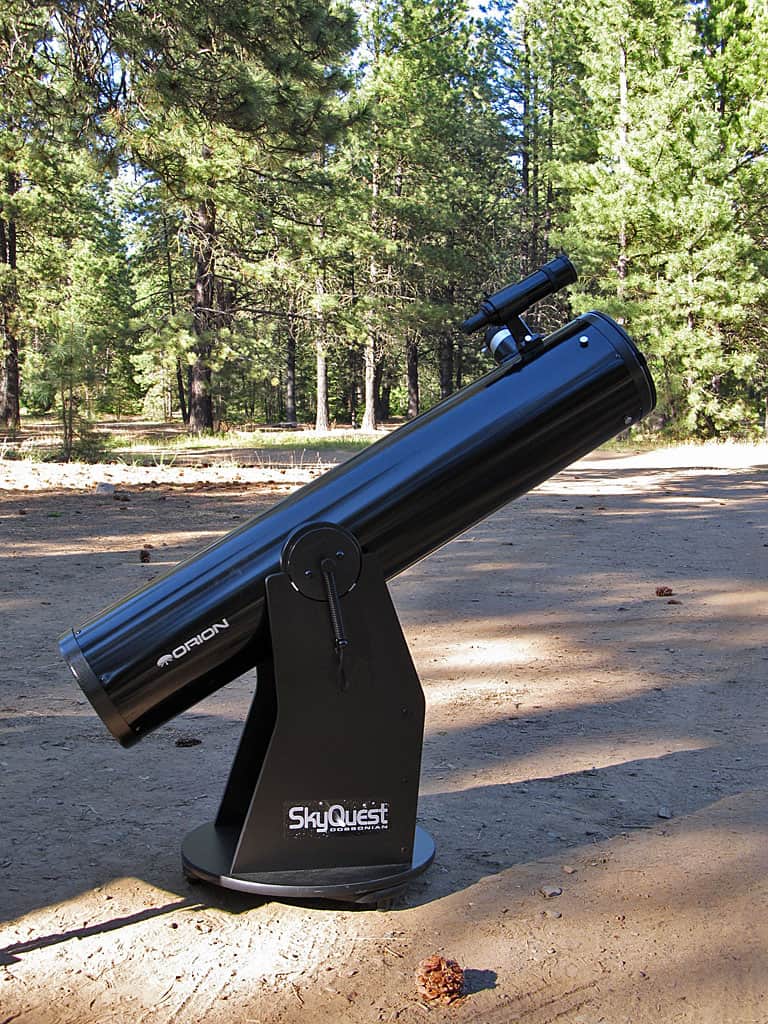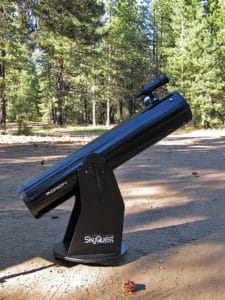 Other things included
The package also includes the 25mm Sirius plossl eyepiece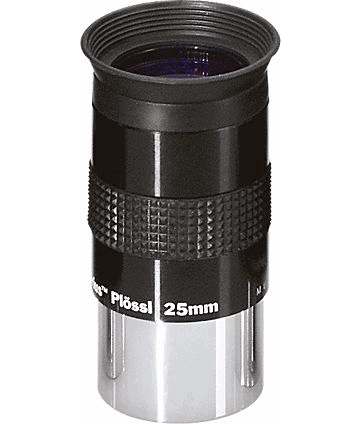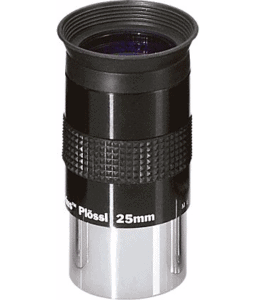 that is attached to the 2″ Crayford focuser that accepts both 1.25″ and 2″ telescope eyepieces
an EZ finder II relfex sight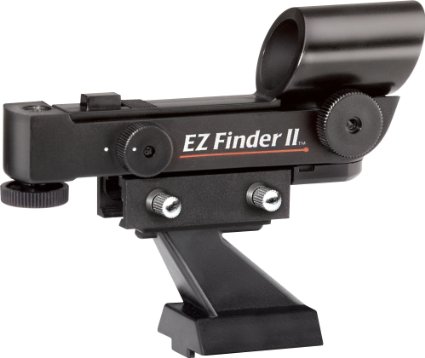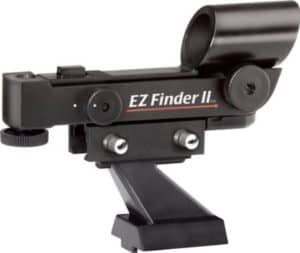 collimation cap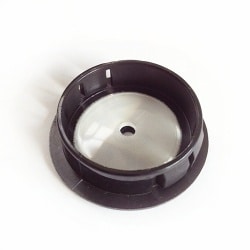 and the starry night software which can be very helpful especially if you are a beginner.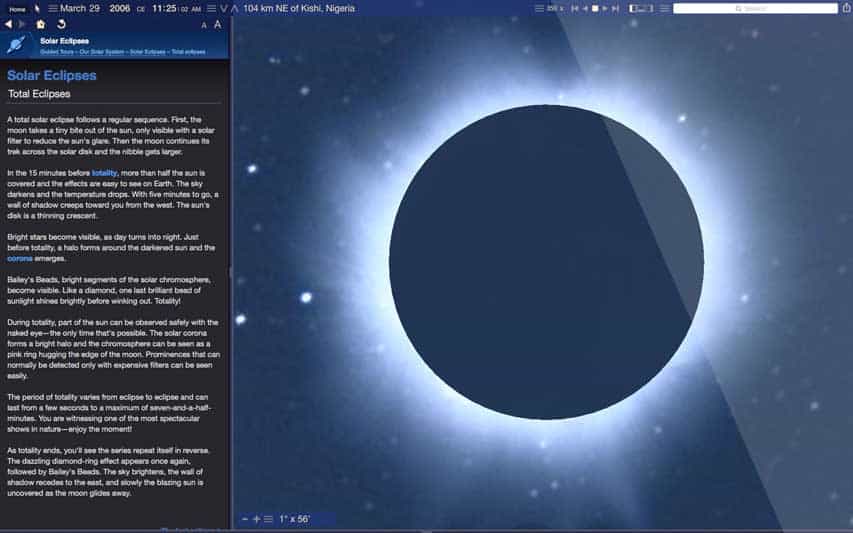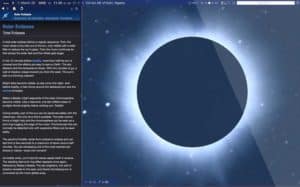 Conclusions
Overall as stated earlier, this is the top telescope to get if astronomy and star gazing is a long time passion. Orion is a well known brand that delivers great products and telescopes with very good to excellent optics and this telescope is a fantastic product from them. If you are an absolute beginner, I would suggest maybe going for the Orion XT8 model which also includes the Beginner Barlow Kit which is slightly more expensive but you're basically getting the barlow lens at a discounted price (plus other beginner accessories which you will enjoy).Or you could choose to add the Orion Premium telescope accessory kit which sooner or later you will get as it's the logical purchase along with this telescope.
Either way you simply cannot go wrong with purchasing this telescope, and we've placed it high on our recommended list. Enjoy amazing night sky images at an affordable price.
Click here to check availability and discounted price
Technical specifications
| | |
| --- | --- |
| Optical design | Reflector |
| Optical diameter | 203mm |
| Focal length | 1200mm |
| Focal ratio | f/5.9 |
| Optics type | Parabolic |
| Glass material | Low thermal expansion borosilicate glass |
| Eyepieces Sirius Plossl | 25.0mm (1.25″) |
| Magnification with included eyepieces | 48x |
| Resolving power | 0.57arc*sec |
| Lowest useful magnification | 29x |
| Highest useful magnification | 300x |
| Highest theoretical magnification | 406x |
| Limiting stellar magnitude | 14.2 |
| Optical quality | Diffraction limited |
| Finder scope | EZ Finder II |
| Focuser | Crayford |
| Secondary mirror obstruction | 47mm |
| Secondary mirror obstruction by diameter | 23% |
| Secondary mirror obstruction by area | 5% |
| Mirror coatings/over-coatings | Aluminum & Silicon Dioxide |
| Mount type | Dobsonian |
| Astro-imaging capability | Lunar & planetary |
| Computerized compatibility | Not compatible |
| Bearing material | PTFE and UHMW bearings |
| Tube material | Steel |
| Tripod material | Wood |
| Length of optical tube | 46.5 in. |
| Weight, optical tube | 20.3 lbs. |
| Weight, mount/tripod | 20.7 lbs. |
| Weight, fully assembled | 41.0 lbs. |
| Other features | CorrecTension system, 2″ Focuser, 1.25″ eyepiece adapter |