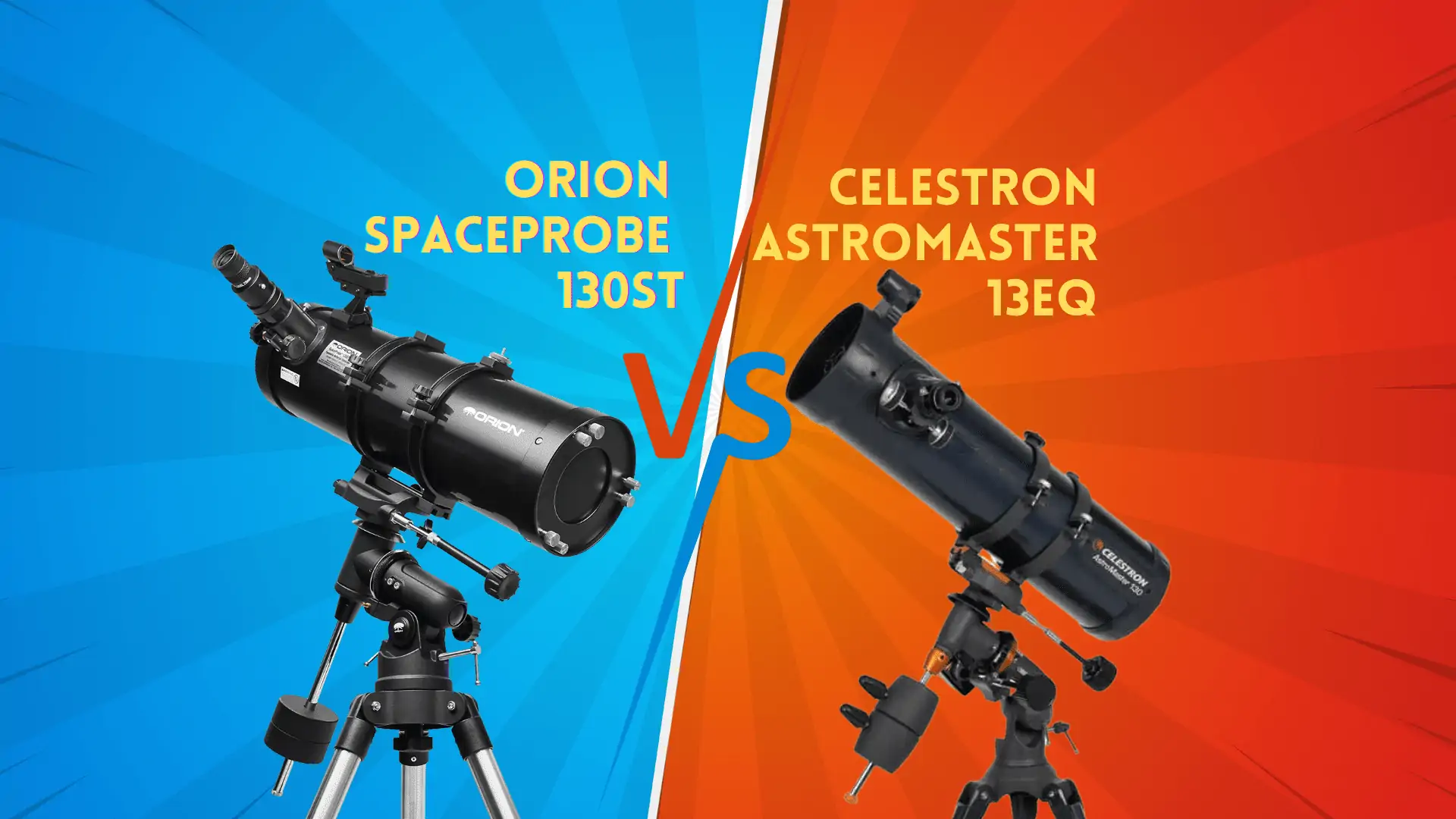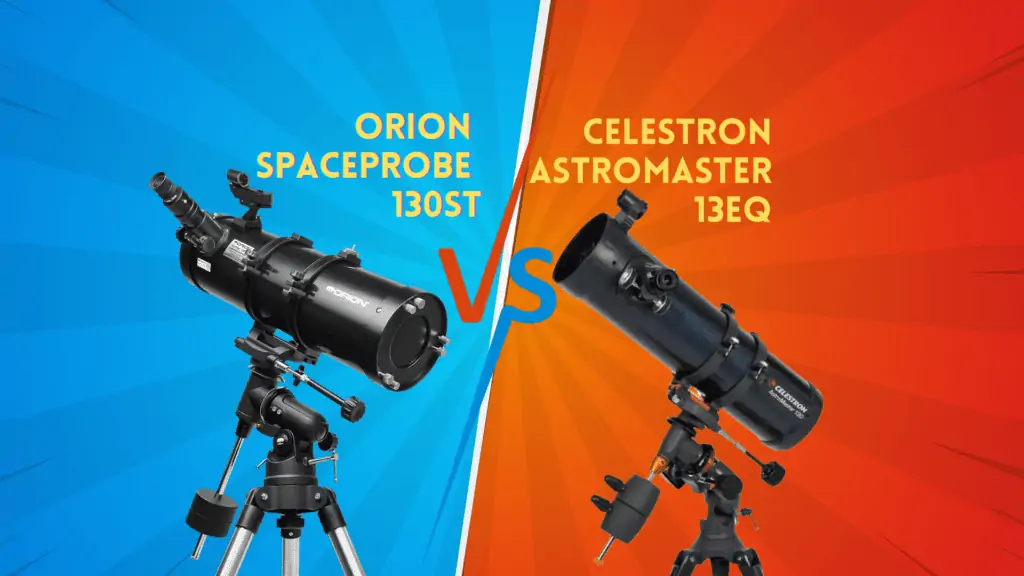 The main difference between the Orion SpaceProbe 130ST and the Celestron AstroMaster 130EQ is the overall design. Both are Newtonian Reflectors with a main mirror diameter of 130mm and are come with an equatorial mount. In terms of actual functionality these two telescopes are very similar and target the same market audience. Namely beginner to intermediate astronomers who want to get stunning images of not only the Moon and planets but also deep sky objects.
In terms of price, again they are very similar. What I would look for is a good package where the main telescope comes with a bonus. For example you can choose between having the AstroMaster 130EQ come with a either a
On the other side the SpaceProbe 130 ST has the smartphone camera adapter already included alongside the DeepMap 600 and MoonMap 260.
Telescope Name
Orion SpaceProbe 130ST Equatorial Reflector Telescope for the Serious Adult Astronomy Beginner - Portable Telescope for Stargazing & Deep-sky Objects
Highest Useful Magnification
Secondary Mirror Obstruction
Telescope Name
Orion SpaceProbe 130ST Equatorial Reflector Telescope for the Serious Adult Astronomy Beginner - Portable Telescope for Stargazing & Deep-sky Objects
Highest Useful Magnification
Secondary Mirror Obstruction